guitarz.blogspot.com
: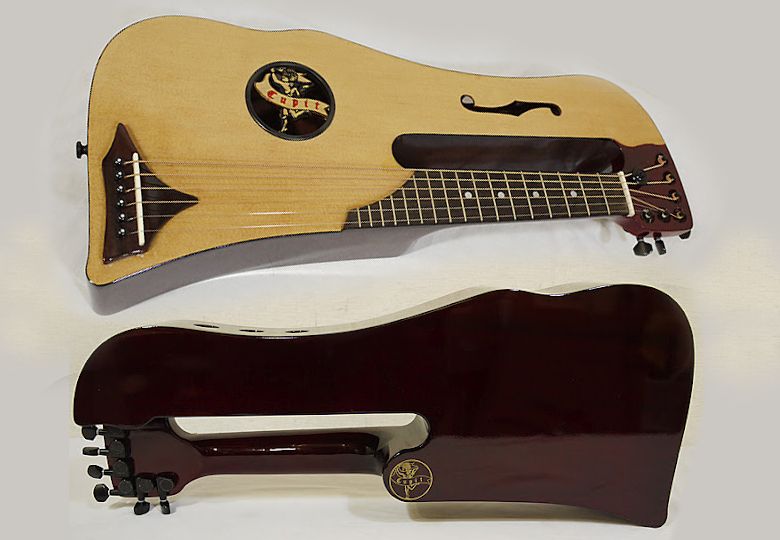 Travel guitars, particularly the acoustic variety, are all too often a compromise with sound being sacrificed for portability. The
Cupit travel guitar
has a length of 22.5" (which makes what? A scale length of 18 or 19 inches? That's positively ukulele territory!) but manages to produce a full rich sound. As the website explains:
This guitar's patented revolutionary unique design joins the end of the neck to the body creating an all around brace removing the need for a truss rod. The three sound holes in the top side create a better listening perspective for the player. The round hole and F hole help to distribute the tones equally along the front of the instrument.
I guess that volume-wise (I'm talking litres rather than decibels) the body is of similar size - although a very different shape - to that of a regular classical guitar. The video below gives a good indication of how good it sounds/.
The Cupit travel guitar has a list price of $499.99, but according to the website it appears to currently have a sale price of $349.99. Just one last comment: that name "Cupit"... judging by the logo it looks as if someone couldn't spell "Cupid".
G L Wilson
© 2013, Guitarz - The Original Guitar Blog - the blog that goes all the way to 11!