guitarz.blogspot.com
: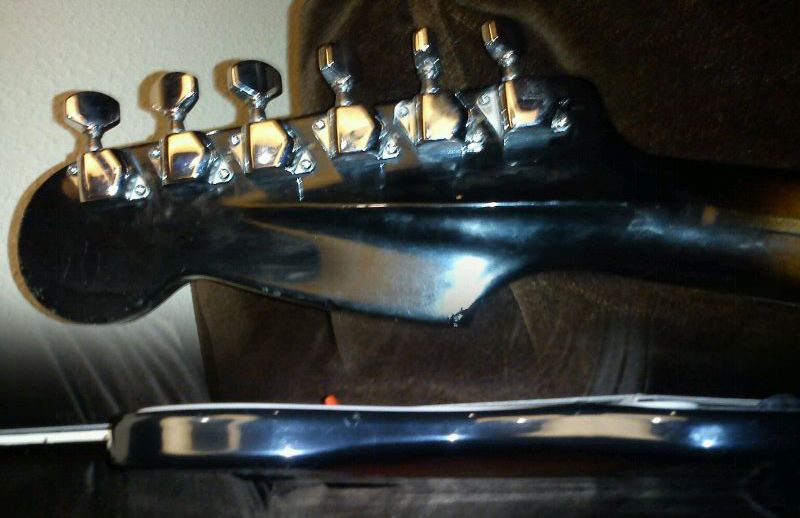 Adrián writes:
I have something else you would be interested in. My mate at the band (Leroy y los masoquistas) has this weird guitar and he wanted to know something about it: maybe you can help us :)



I only have this bad quality photos, but I think they'll do the trick. The pickups were replaced because of malfunction.





Thank you very much!





Regards,





Adrián F. Leiro.
Hi Adrián, the first thing I thought when I saw the photos is that the pickups had been swapped for something more modern. It also looks like the tuners have been replaced and possibly other hardware too(?). I fear that I can offer little assistance other than to say that the shape of body and headstock are reminiscent of certain 1960s Hofner guitars.
Perhaps our readers might have a more concrete identification for you?
G L Wilson
© 2013, Guitarz - The Original Guitar Blog - the blog that goes all the way to 11!