guitarz.blogspot.com
: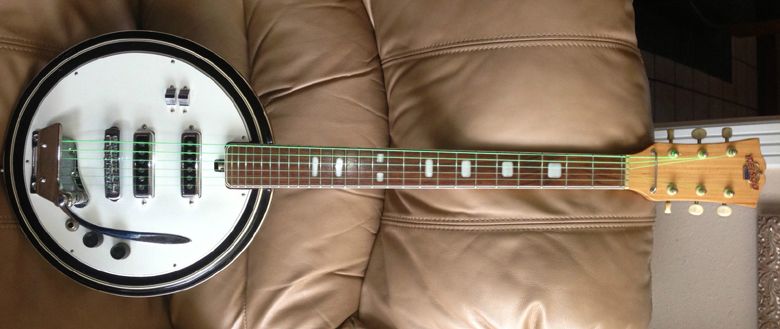 Here's an oddity from 1960s Japan that I find curiously appealing for some reason that I cannot fathom. It's a
Teisco electric banjitar
. That's right, a solidbody electric 6-string banjo. With a whammy bar!
Actually, my guess is that the only thing "banjo" about it is the shape. Surely, without a resonating head on the body it couldn't possibly sound like a banjo, even if the body is chambered and the instrument has really bad sustain. To confuse matters even more, the seller claims that it "...has a better Stratocaster sound than either one of my two Strats."
Currently listed on eBay with the quite astonishing price of $1,799. Yeah, I appreciate it might be a rare model in excellent condition but I can't see it selling at that price somehow.
G L Wilson
© 2013, Guitarz - The Original Guitar Blog - the blog that goes all the way to 11!
Please read our photo and content policy.