guitarz.blogspot.com
: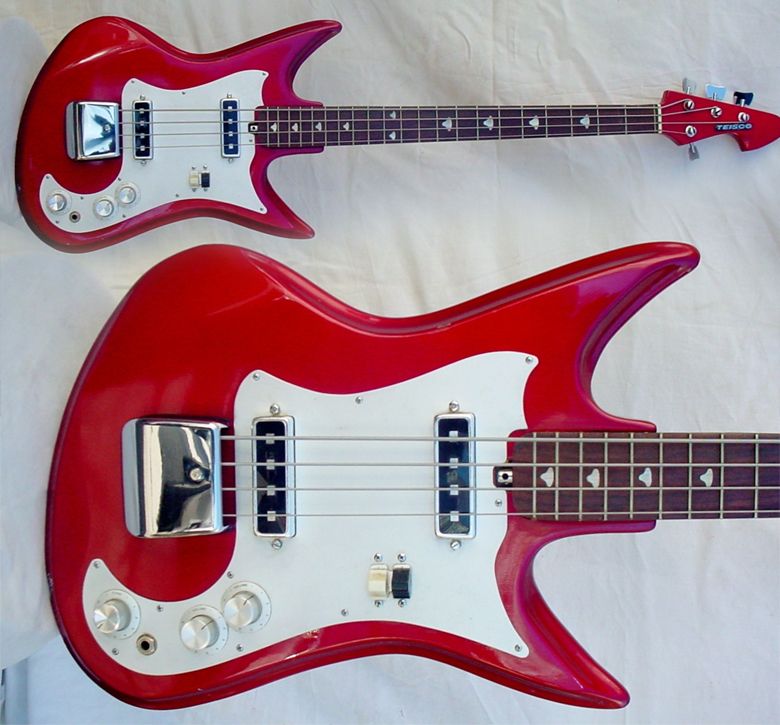 Here's a 1967 Japanese
Teisco KB-2 bass
, the bass sibling to Teisco's infamous ET guitar series (see
here
and
here
). It's a shame it doesn't have the striped effect metal pickguard that the guitar versions sport; it's actually quite conservative looking with only two pickups, the plain plate, and (obviously) no trem. Still, it's a great looking design if you like your basses retro-style.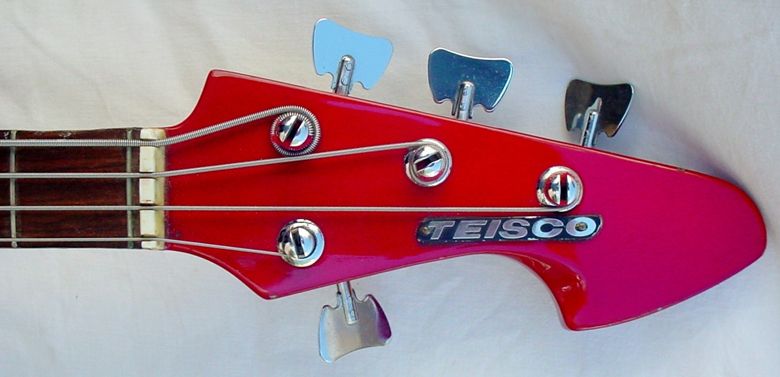 And - oh look - it has a headstock with a 3+1 tuner arrangement. Yes, the very same that Ernie Ball think is their intellectual property despite the fact that this configuration was in use many years before Music Man were formed. (The first Music Man guitars and basses didn't appear until 1976, with the guitars originally using the Fender-like 6-in-a-line tuner arrangement).
This bass is currently being auctioned on eBay with a starting price of $649.99. Yeah, I know, someone has strung it up with the strings going around the tuners in the wrong direction.
G L Wilson
© 2013, Guitarz - The Original Guitar Blog - the blog that goes all the way to 11!
Please read our photo and content policy.