guitarz.blogspot.com
:

This
Stump Preacher
guitar is a weird looking critter, the weird name is rather strangely appropriate for this lumpy-looking headless design with its tuners proudly radiating around the front of the guitar body. You'd probably want a back-up instrument if this was your main stage guitar, because I can't imagine string changes are very quick to achieve. To access the tuner posts you need to open up the body which splits in half.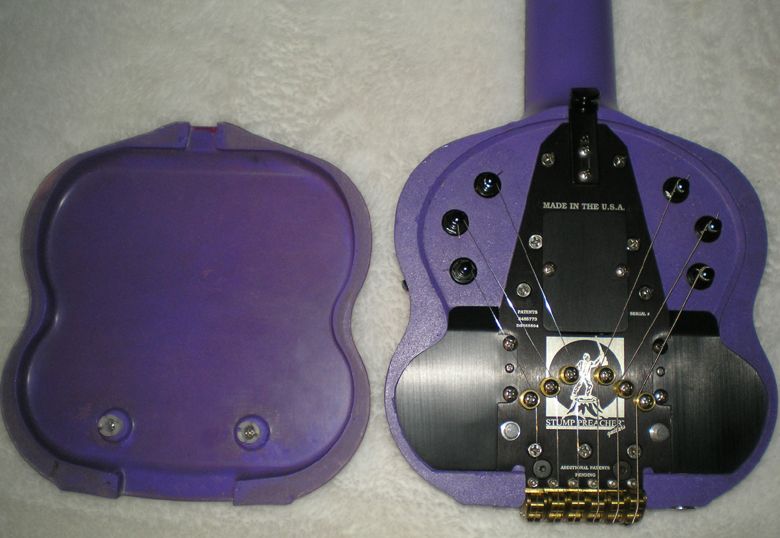 I remember seeing these guitars online several years ago, but the Stump Preacher website has long since vanished so I guess that the company is no longer a going concern. It also means that it's difficult to find out details of these guitars, but the seller of this example tells us that:
The one-piece body of this guitar begins with an internal core with properties similar to those of wood. This core is then wrapped with carbon fiber composite. The density can of this internal core can also be adjusted to produce different tone and sustain characteristics. [...] The neck is made of the same epoxy/graphite composite material used in snowboards, and the body is a high-impact polyurethane found on car bumpers. The only lumber to be found on the guitar is on its fret board.
This particular example is is finished in purple, but other Stump Preachers featured graphic designs which were "...actually molded into the body of the guitar between the composite and outermost layer so it won't just scratch off."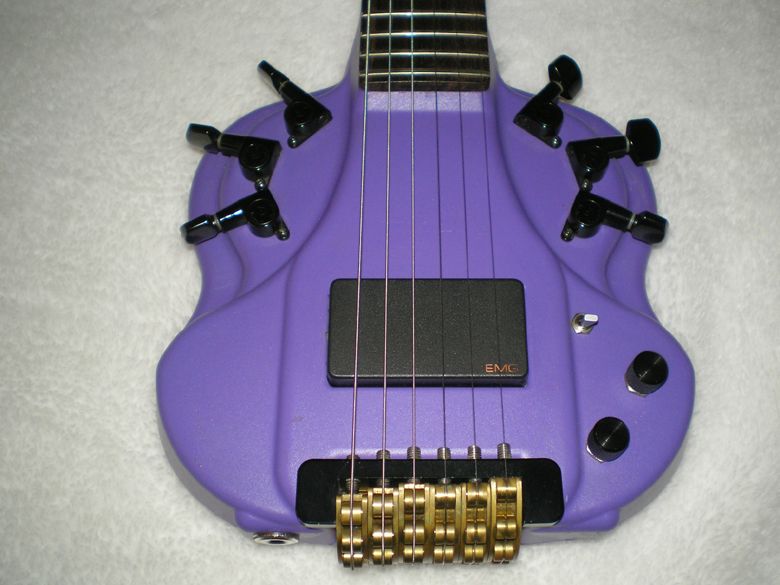 Currently listed on eBay with a Buy It Now price of $1,500.
G L Wilson
© 2013, Guitarz - The Original Guitar Blog - the blog that goes all the way to 11!
Please read our photo and content policy.