guitarz.blogspot.com
: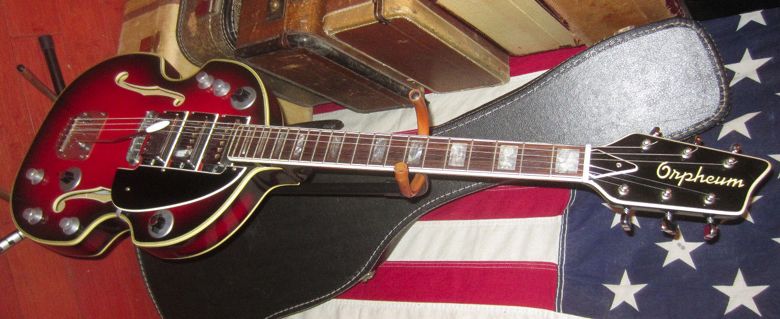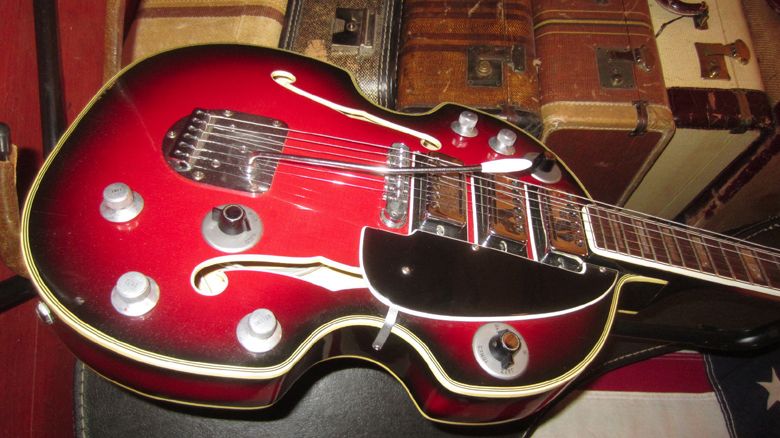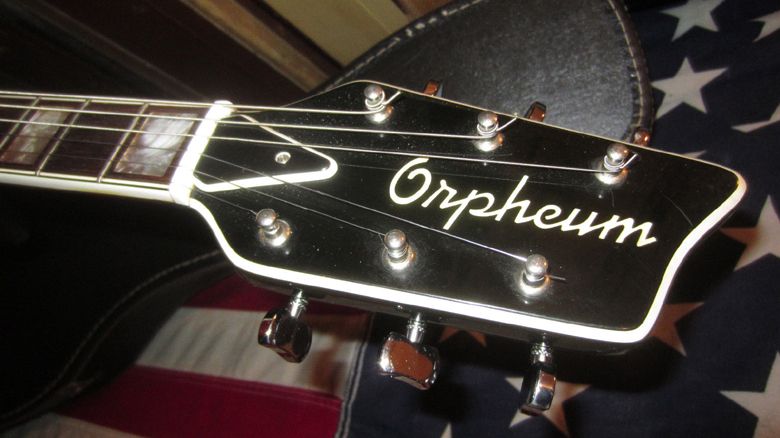 At first I mistook this guitar for a Russian-made Orpheus or Orfeus (they seemed to used the different spellings inter-changably), but of course it is a 1960s Italian-made
Orpheum violin-bodied guitar
with three pickups and a vibrato. Look at the position of the bridge practically in the centre of the body and the sheer distance between it and the point where the strings are anchored on the vibrato. Those who like modding guitars with pickups behind the bridge to capture those Sonic Youth-style overtones would love a guitar with that extra length of string, but it would be such a shame to modify a 1960s vintage Italian guitar such as this.
The seller insists that it is a player too:
Pickups sound amazing. Super warm and punchy. There are a ton of different tones that you can dial in, from warm and mellow "jazz tones" to super bright and jangly treble tones that would make any garage rockers dreams come true.
Currently listed on eBay with a Buy It Now price of $895.
G L Wilson
© 2013, Guitarz - The Original Guitar Blog - the blog that goes all the way to 11!
Please read our photo and content policy.