guitarz.blogspot.com
: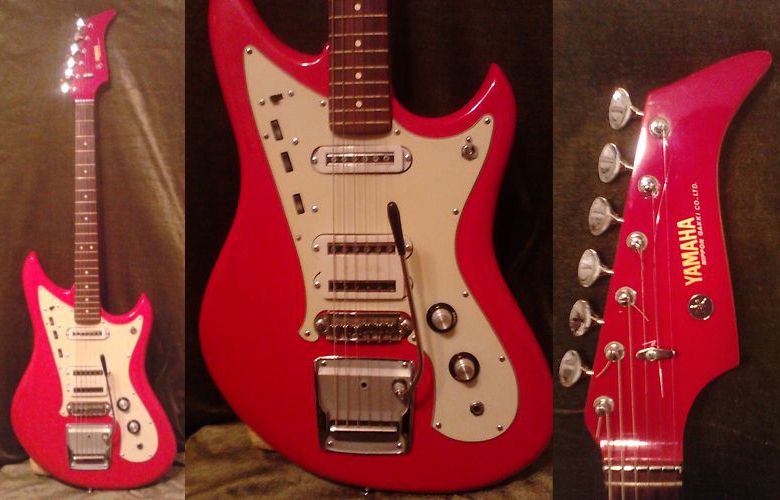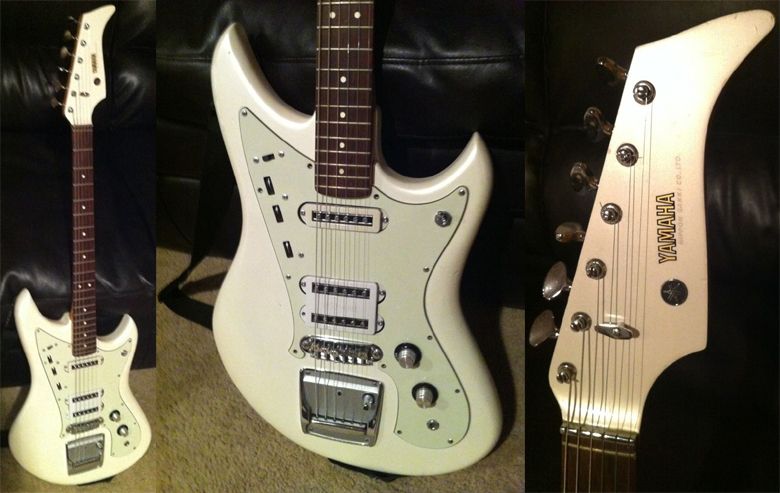 I make no apologies for the claim that some may make that
Guitarz
is the unofficial Yamaha SG2/SG3/SG12 Fan Blog. Regular readers will already know that
I am the proud owner of a 1966 Yamaha SG3
and indeed it has become one of my favourite ever guitar designs.
The three-pickup SG-3, along with the two-pickup SG-2 and 12-string SG-12, were Yamaha's very first foray into the world of solid body electric guitars and it is rare that they turn up for sale. Imagine my surprise recently when TWO examples, both seemingly in excellent condition, were offered for sale on eBay.
The red example, pictured top, looking not unlike Link Wray's "Screamin' Red" (which was actually an SG-2) is currently listed on eBay with a Buy It Now price of $1,948. The listing for the arctic white version also pictured has now finished with the guitar being sold for $1,100.
G L Wilson
© 2013, Guitarz - The Original Guitar Blog - the blog that goes all the way to 11!
Please read our photo and content policy.