guitarz.blogspot.com
: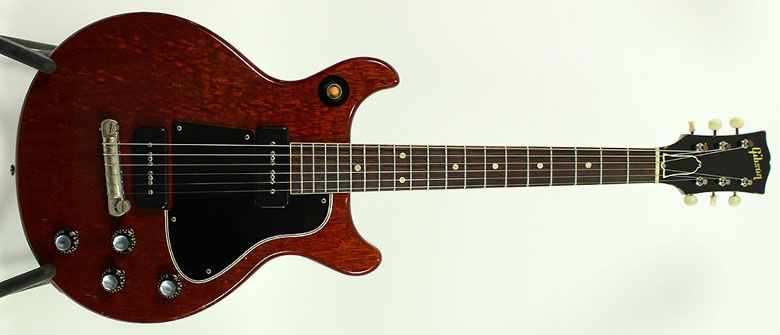 Here's a rare
doublecut 3/4-scale Gibson Les Paul / SG Special from 1961
. Note the position of the bridge nearer than usual to the base of the body, plus the extrat length of fingerboard beyond the point where the neck meets the body. According to the eBay listing, which in turn quotes the Vintage Guitar Guide, ther were only 61 of these guitars shipped in 1961.
Currently listed on eBay with a Buy It Now price of $3,000.
G L Wilson
© 2013, Guitarz - The Original Guitar Blog - the blog that goes all the way to 11!
Please read our photo and content policy.