guitarz.blogspot.com
: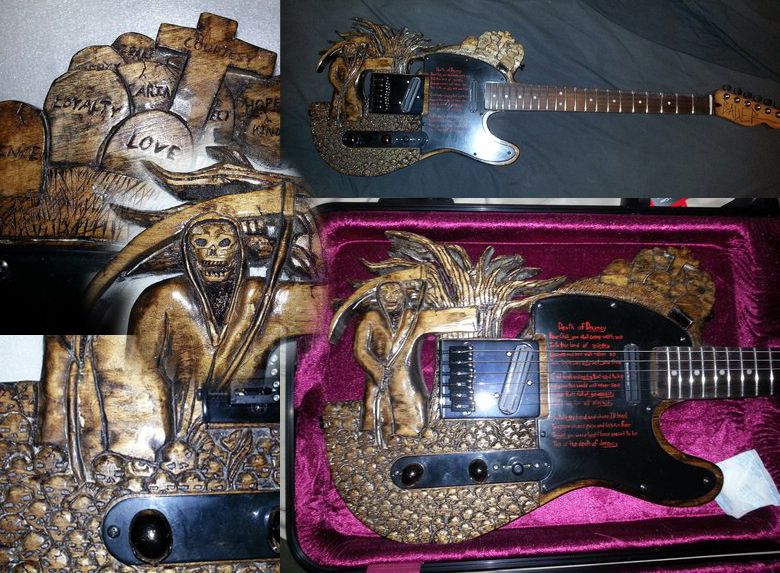 Regular readers of
Guitarz
will likely already know that of all the terrible guitar clichés, my absolute pet hate is skulls on guitars. This
hand-carved monstrosity from Bauer Guitars
has hundreds of the bloody things, plus tombstones, and even the figure of Death himself with his scythe. I don't know what more I can say about this guitar. It's certainly not my kind of thing despite the artistry and many hours that must have gone into its creation; however I'm sure there are other folks out there who'll go mad for it.
Currently listed on eBay with a Buy It Now price of $2,000 (I guess that's to reflect the time that went into making this piece but I think it's mightily optimistic).
G L Wilson
© 2013, Guitarz - The Original Guitar Blog - the blog that goes all the way to 11!
Please read our photo and content policy.