guitarz.blogspot.com
:
Here's one for the left-handed player with a bit of cash to splash, and preferably someone who's in the market for a boutique S-type guitar.
This
James Trussart Steel-O-Matic
is the first time I've seen a Strat-style guitar from Trussart, who normally favours the Telecaster design, although he has dabbled with LP and Jazzmaster-derived guitars too. This Strat-styled Steel-O-Matic could be the companion model to Trussart's Jazzmaster-styled
Steelmaster
, both featuring steel-topped wooden bodies and being somewhat reminiscent of guitars made by legendary British luither Tony Zemaitis.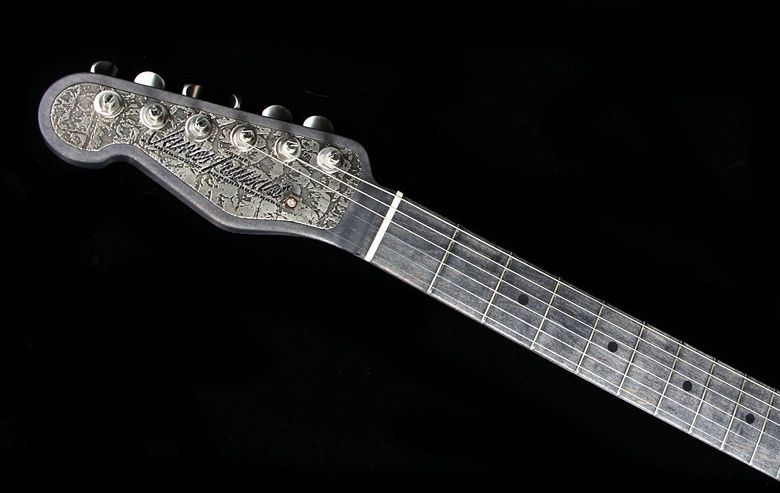 Personally, I think that Trussart's all-steel bodies have more of the cool factor about them, but can understand they might not be to everyone's tastes. (I realise that the slab-bodied Telecaster design lends itself to production in steel, whereas more contoured designs such as the Strat and Jazzmaster are more easily replicated in wood).
Currently listed on eBay by
leftyguitarsonly.com
with a Buy It Now price of $4,740. I wonder what the Fender Custom Shop would charge for a steel-top Strat?
G L Wilson
© 2013, Guitarz - The Original Guitar Blog - the blog that goes all the way to 11!
Please read our photo and content policy.