guitarz.blogspot.com
: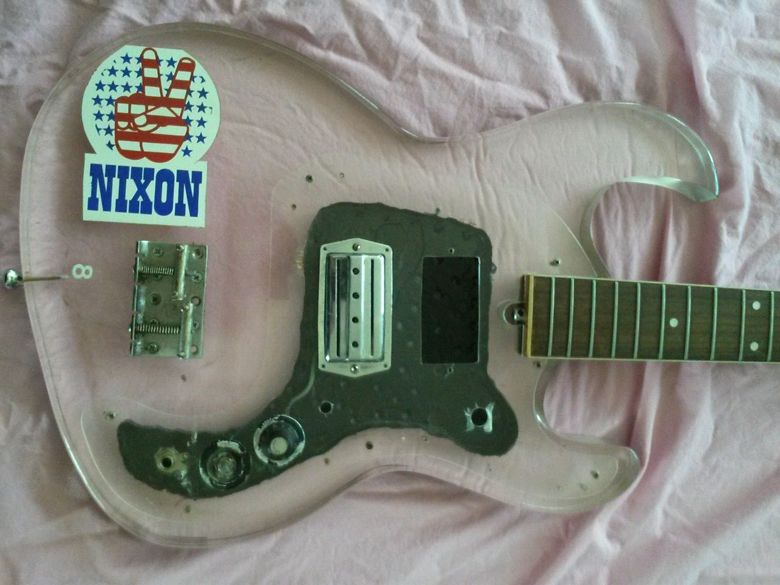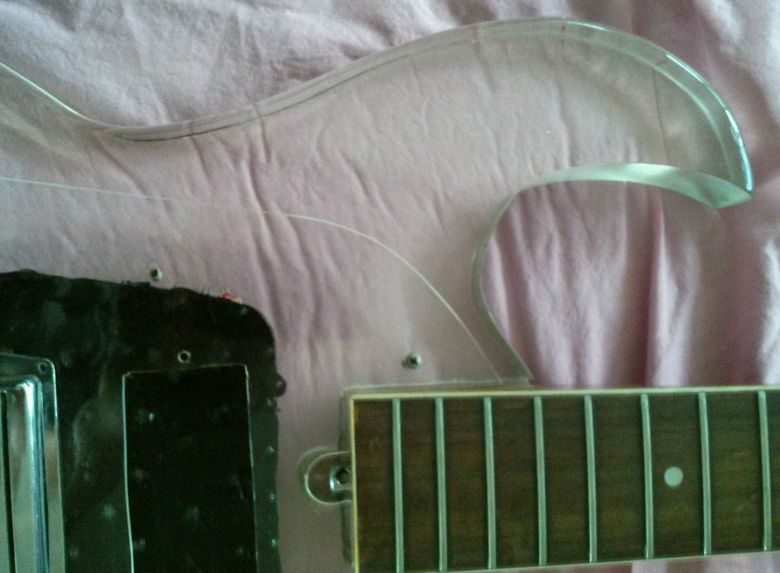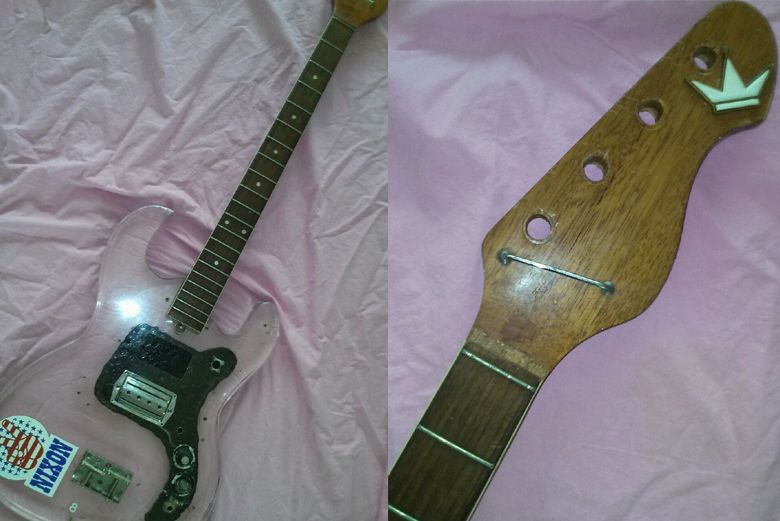 Here's a real curiosity of a
project bass guitar with a crude home-made see-thru plexiglass body
, which probably dates to the late 1960s/early 1970s based on the evidence of both the parts used and the Nixon sticker applied to the front of the body. The neck is probably Japanese (the seller claims it's a Teisco but I don't see any particular identifying features to support that), and the pickup looks familiar too although I can't pinpoint where I've seen one before.
Whilst I love old oddities like these, I doubt it'd be much of a player if it was fixed up. I suspect that the Nixon sticker might be worth more than the whole guitar.
Currently listed on eBay with bidding at US $10.50 at the time of writing.
G L Wilson
© 2014, Guitarz - The Original Guitar Blog - the blog that goes all the way to 11!
Please read our photo and content policy.