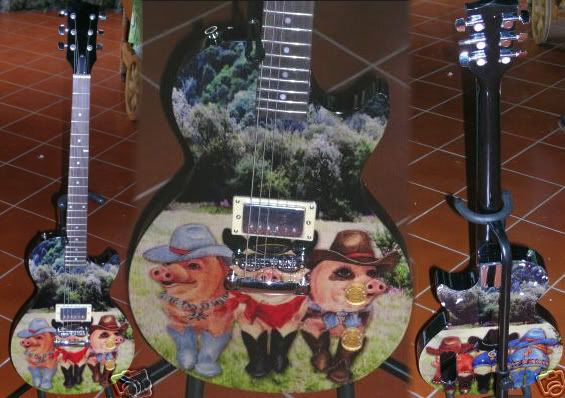 Here's another
guitar with pigs on it
.
For some bizarre reason - perhaps there's a metaphor going on here that I'm unaware of - the three pigs are dressed as cowboys (cowpigs? I've heard of a sheep-pig, but not a cow-pig).
The pig in the middle seems to be wearing a pair of fancy shades and also seems to be playing the harmonica.
See also this similar
cat guitar
and this other
piggy guitar
that we found of eBay recently.