Here are a couple of finds for collectors.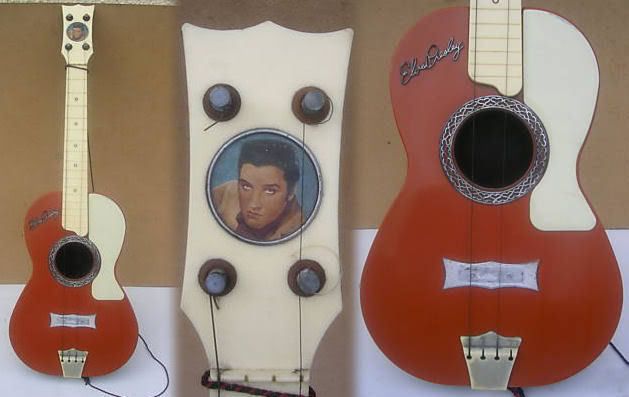 The first is an
Elvis Presley plastic toy guitar
, made in England by Selcol. I'm guessing its from the 1950s or early 1960s. It's a 4-stringer so some might want to classify it as a ukulele but I doubt very much that it's a player anyway.
Despite missing a couple of parts its in very good condition and would no doubt appeal to the collector of Elvis memorabilia.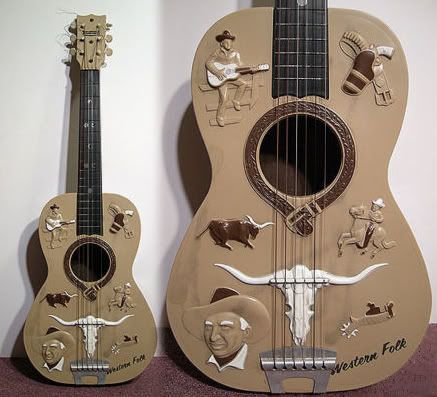 Our second dates back to the 1950s, the era of cowboy movies, and is an American
Western plastic toy guitar
.
This looks to be in immaculate condition, and unlike the Elvis guitar, it is a 6-stringer and has all its string intact. However, I doubt it plays any better.
I love the various western motifs embossed into the top of the guitar. In particular, the guitar playing cowboy on the upper left could have been the inspiration for the decoration we saw on the
Brandoni Telecaster
recently.