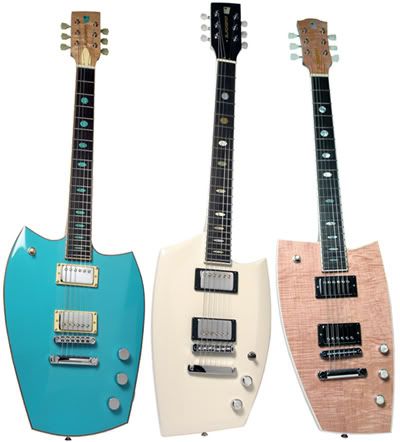 I don't know how I managed to miss
Blackspot Guitars
at the
London Guitar Show
earlier this year because they are certainly distinctive looking!
Blackspot guitars are built by Patrick in Bristol in the UK. I really like that he has developed his own unique designs and they are not yet another variation of the same old thing that most big guitar companies are churning out. They may be a weird shape but apparently they are supremely comfortable to play.
Blackspot guitars are now also producing a range of
acoustic guitars
which while they are much more traditional in design than their electric counterparts, also have one or two distinctive features such as the shape of the scracthplates, headstocks and the fretboard inlays.