I'm copying this press release verbatim, as this may be of interest to readers: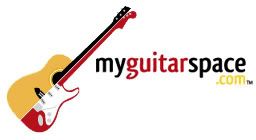 Chicago, IL (October 21, 2008). The social network for guitarists MyGuitarSpace.com has announced the last call for entries in the MyGuitarSpace.com Best Instrumental Contest. Entries will be accepted through the last day of October, and the winner will receive a check for $250. Guitarists interested in entering the contest should sign up on MyGuitarSpace.com for free and enter a video clip of themselves playing any song of their choice. Voting for the contest is done by fellow members of the MyGuitarSpace.com network.

The MyGuitarSpace.com network, which is completely online, free to join and for guitarists of all levels, launched in July of 2008 and continues to attract hundreds of guitar players and guitar lovers daily.

MyGuitarSpace was launched on the web as a way for guitarists to share and receive tips, stories, videos, opinions, and more from other guitarists across the nation. In addition to the vast social networking available, MyGuitarSpace hosts instructional and entertaining videos, shares relevant guitar humor and stories, and holds contests and giveaways of guitars from participating partners.

The website has received great responses for its ease of use and ability to instantly connect guitarists with similar interests and tastes. MyGuitarSpace is free. To find out more or to join, visit myguitarspace.com.