guitarz.blogspot.com
: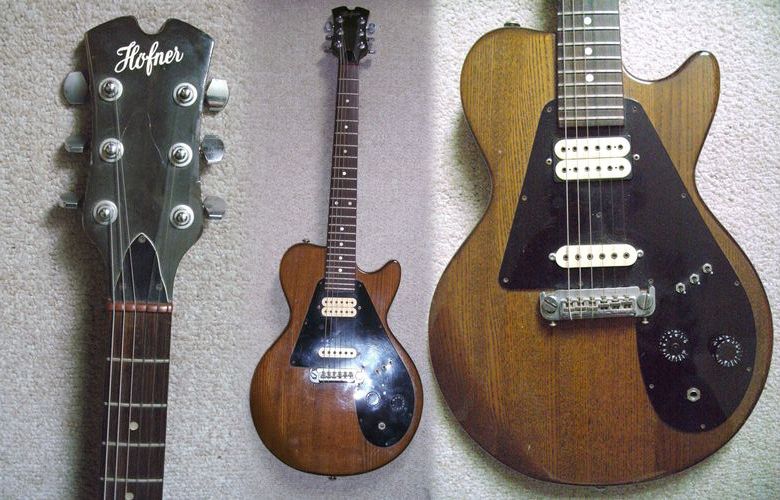 Following on from
this post
, here's another of Höfner's less celebrated guitars. The seller says this
Höfner S3N
dates to the 1970s or 1980s - my guess would be the 1980s simply because of the presence of Shadow pickups on this particular example. The seller also likens it to a Les Paul, which is a pretty lazy analogy because the only thing Les Paul like about it really is the single cut body design (and I'm guessing scale length too). The slab body, bolt-on neck, pickup types and control layout are all decidedly un-Les Paul like. Other than this, I am afraid I don't have much to tell you about this guitar. It certainly looks nice enough, and knowing Höfner I'd imagine it plays well; I could see using this as a general workhorse of an instrument - it's nothing too flashy or over-the-top but it looks like the kind of instrument that would get the job done without any fuss.
But maybe you know differently?
Currently listed on eBay UK with a Buy It Now price of £425.
G L Wilson
© 2013, Guitarz - The Original Guitar Blog - the blog that goes all the way to 11!
Please read our photo and content policy.