guitarz.blogspot.com
: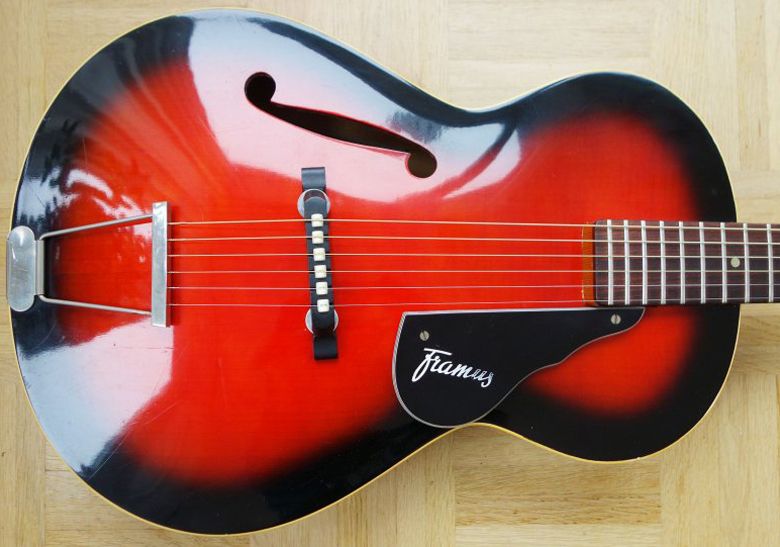 Here's a cool archtop acoustic from 1960s Germany, namely a
Framus Studio 5/51
. It has a number of idiosyncratic features, such as the bolt-on neck (not uncommon on European-made acoustics of this era, see for instance the
Italian-made Eko Ranger series and the Eros-branded copies of the same
). More noticeably, and perhaps quite oddly, it features only a single f-hole, giving it a strangely asymmetrical appearance. The seller claims that "the model is known and loved for its super easy playability and clear, twangy tone." It certainly appears to be in very nice condition judging by these photographs.
Currently listed on eBay.de with a very reasonable-sounding Buy It Now price of €199.
G L Wilson
© 2013, Guitarz - The Original Guitar Blog - the blog that goes all the way to 11!
Please read our photo and content policy.