guitarz.blogspot.com
: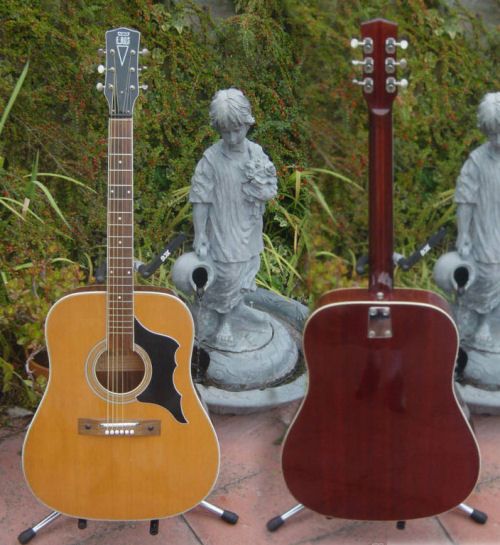 E-ROS guitars. That's a name I haven't heard in many years. They seemed to be quite omnipresent in the late 70s and early 80s, as I recall.
This particular example is an
E-ROS Model 606 Dakota
which according to the seller dates to the 1970s. They were in fact made from 1966 to 1970 by an Italian company called Fratelli Fuselli (Fuselli Brothers) headquartered in Recanati.
You might notice that, unusually for an acoustic guitar, this E-ROS has a bolt-on neck. Which seems strangely familiar.
Actually the design of the instrument all seems very familiar. If I didn't know better, I'd say that this was a copy of the Eko Ranger guitar from the same period. So, you've got Italians copying Italians. Or perhaps it wasn't quite like that. Perhaps the two companies were related in someway, or both ranges were designed by the same person. I don't know the story, but would like to find out if anyone out there could fill in the blanks.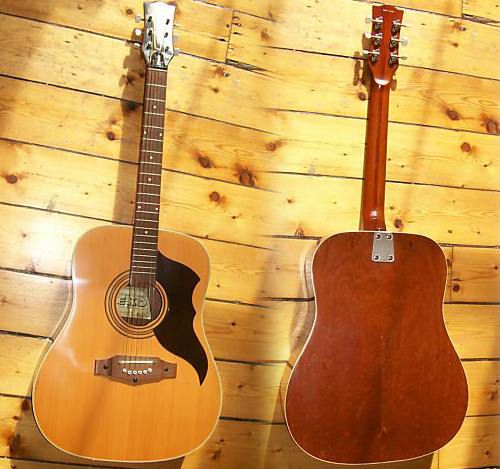 Here, to illustrate my point, is an
Eko Ranger VI
guitar from the same era. You have to admit that the two guitars are very similar, right down to the shape of the pickguard.
I myself used to have an Eko Ranger XII 12-string, and that was an excellent guitar. Before that I had also played a friend's E-ROS 12-string, and although I wasn't aware of the similarities at the time, it was that guitar that made me want to go out and buy a 12-string acoustic in the first place.
G L Wilson
NB: There are a lot of blogs STEALING content and bandwidth. If you read this anywhere else but on guitarz.blogspot.com then you are reading a blog that STEALS content. Please support original bloggers!