guitarz.blogspot.com
: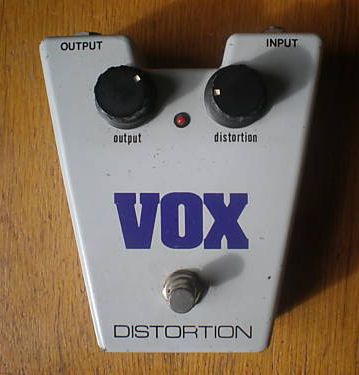 Blimey! I had one of these way back - it was my first ever FX pedal. Actually, I ought to still have it as I never remember getting rid of it. I think I'll raid my box of bits and pieces later and see if I can find it. I'm going to watch
this auction
. If it's really worth 99 quid, then mine will be going on eBay too.
I seem to remember it was a rather nasty distortion effect. Later on I used to use it in conjunction with a Boss Distortion/Feedbacker pedal to create my own hyper-distortion sound through a Vox AC30. That was a brutal sound!
G L Wilson
NB: There are a lot of blogs STEALING content and bandwidth. If you read this anywhere else but on guitarz.blogspot.com then you are reading a blog that STEALS content. Please support original bloggers!