guitarz.blogspot.com
: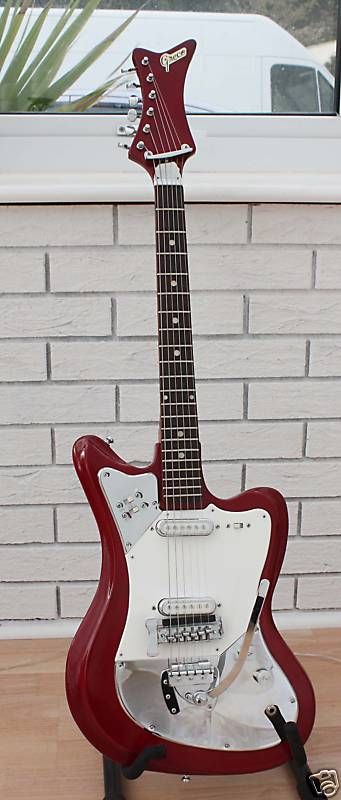 This
1960s Greco
is in immaculate condition. It looks as if it could be new. I just love the probably impractical headstock design.
If asked I would have guessed that this was a European, possibly Italian guitar, but of course - being a Greco - it's Japanese.
Greco were better known for their later Fender and Gibson copies in the 1970s and which seriously worried those giants of guitar production.
The Greco brand were produced by Kanda Shokai and were of such high quality that Fender legitimised the production of Japanese replicas of Strats and Teles with the launch of Fender Japan and the Squier brand which were also produced by Kanda Shokai and Yamano Gakki and built in the FujiGen Gakki, Tōkai and Dyna Gakki factories.
G L Wilson
NB: There are a lot of blogs STEALING content and bandwidth. If you read this anywhere else but on guitarz.blogspot.com then you are reading a blog that STEALS content. Please support original bloggers!