guitarz.blogspot.com
: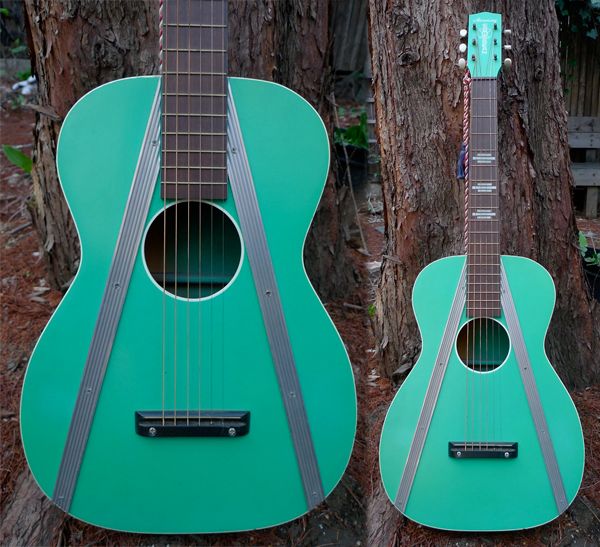 This distinctive and colourful-looking acoustic is a
Harmony Caribbean
dating from the 1950s.
I can't imagine it would be the best sounding acoustic guitar in the world. The rather bizarre Art Deco-esque metal strips screwed to the top would surely make it a rattley sounding instrument.
The seller freely admits that these guitars are often "
softer on the eyes than the ears
".
It's probably one for the collectors rather than players.
G L Wilson
NB: There are a lot of blogs STEALING content and bandwidth. If you read this anywhere else but on guitarz.blogspot.com then you are reading a blog that STEALS content. Please support original bloggers!