Wollerman Monster Guitar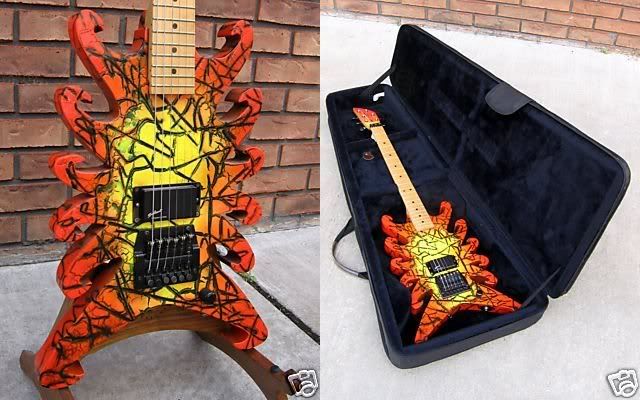 Really, I ought to be reviewing a couple of CDs here, but that's too much like hard work right now. It's so much easier to find a hideous guitar on eBay and make derisive comments about it. (Hey, it's all in the name of fun. I love this stuff really!)
Thank goodness this
"one-of-a-kind, highly unique custom electric guitar"
, a.k.a the
Wollerman Monster
, is just that - a one-off. That way you're less likely to cross paths with this horribly ugly
thing
.
I can't begin to imagine what was going through the minds of those designing pieces such as this. I mean,
What?
and
Why?
CD reviews this weekend, I promise...