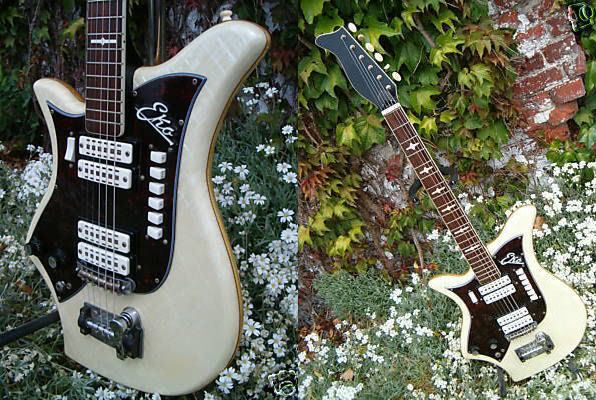 I've noticed recently there have been quite a few interesting guitar auctions on eBay coming out of France. Here we have a particularly intriguing example; one that I've certainly not seen before.
Italy's Eko guitars from the 1960s complete with their bizarre cutaway body shapes, lashings of pearloid, quadruple pickups, and arrays of push buttons are rare and collectable beasts at the best of times. This particular
Eko Model 700
on offer from a seller in France, is left-handed, and as such is almost unheard of.
The irony of the situation is that this guitar will probably end up in the hands of a collector and not a left-handed player, as such, which I think is a shame.
Unless any lefties out there fancy trying their luck...?