guitarz.blogspot.com
: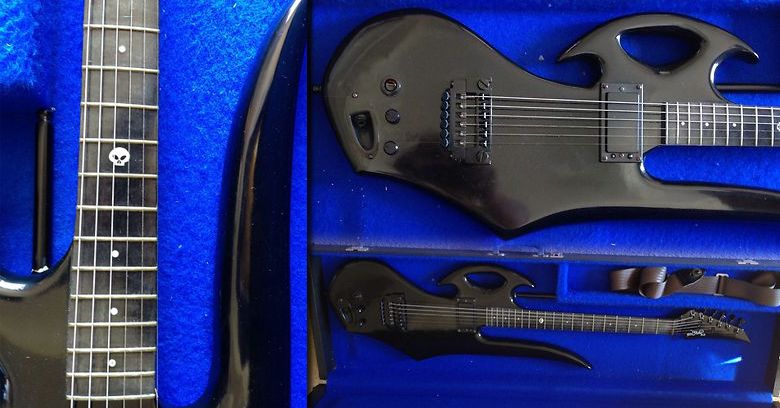 Just what is the deal with skulls on guitars? As tired old clichés go, it has to be one of the crappiest. I suppose
this particular guitar
isn't quite as bad as some as the skulls are relatively subtle, but why have the bloody things at all?
It's a one-off design by Squid (apparently), and has a "weird for the sake of it" body shape. Very strangely for a guitar aimed at the Metal and/or Gothic contingent, the single pickup is in the neck position; I would have thought that for those musical styles the bridge position would have been better placement.
Currently listed on eBay UK with a starting price of £100 and no bids at the time of writing.
G L Wilson
© 2013, Guitarz - The Original Guitar Blog - the blog that goes all the way to 11!
Please read our photo and content policy.