guitarz.blogspot.com
: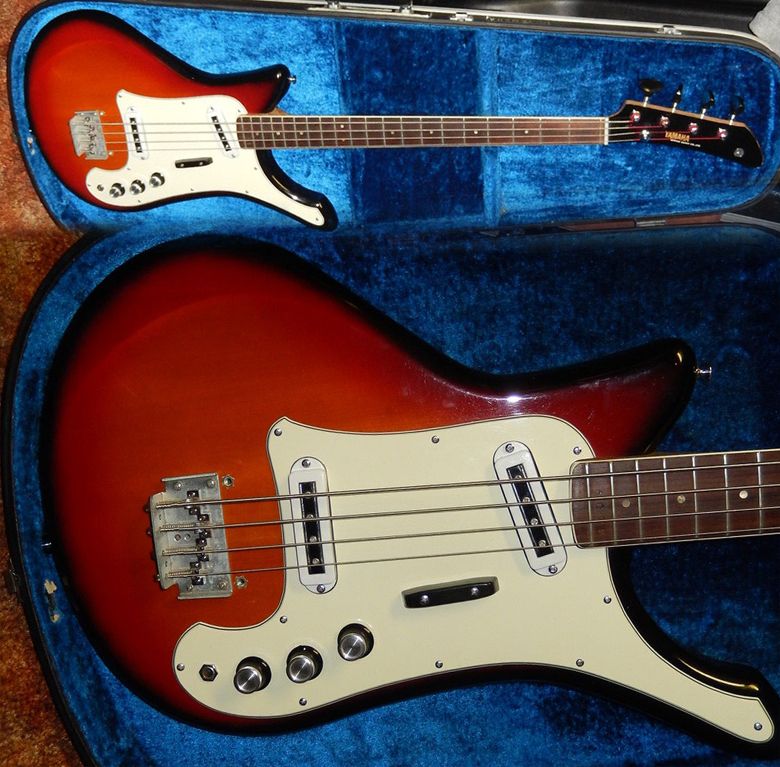 Here we see a very nice example of one of Yamaha's very earliest solidbody bass guitars, namely the
Yamaha SG5A bass
. Of course, it wasn't the very first Yamaha bass guitar - that distinction goes to the
Yamaha SB2
- however the SB5A is the one that most people remember mainly because of its very distinctive design (often dubbed the "Samurai"). Most people think that Yamaha were just being wacky with these body shapes, but actually they are very ergonomic and way ahead of their time for this design dates back to the days when no-one applied words like "ergonomic" to guitars.
Currently listed on eBay with a Buy It Now price of $845.
G L Wilson
© 2013, Guitarz - The Original Guitar Blog - the blog that goes all the way to 11!
Please read our photo and content policy.