guitarz.blogspot.com
: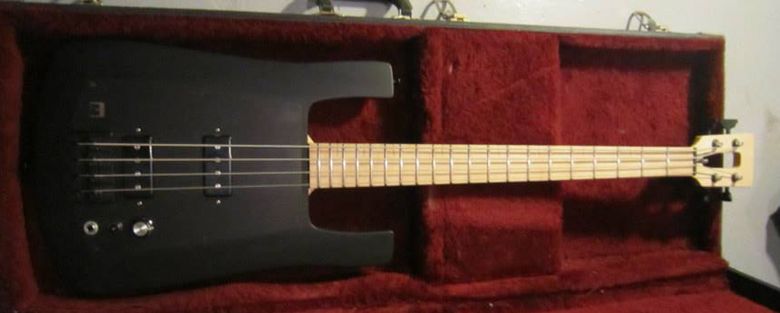 Florian Schneider
(not to be confused with the other Florian Schneider) is a luthier currently living in Montreal, who builds really beautifully designed and handmade guitars and basses under the
Millimetric
name (we previously looked at a couple of examples in
this blog post
). Here we see pictures of one of his very latest builds: it's a bass guitar which incorporates an unusual method of construction in that the neck is mounted and bolted into a neck pocket on the
rear
of the body and which extends beneath the pickups and the bridge.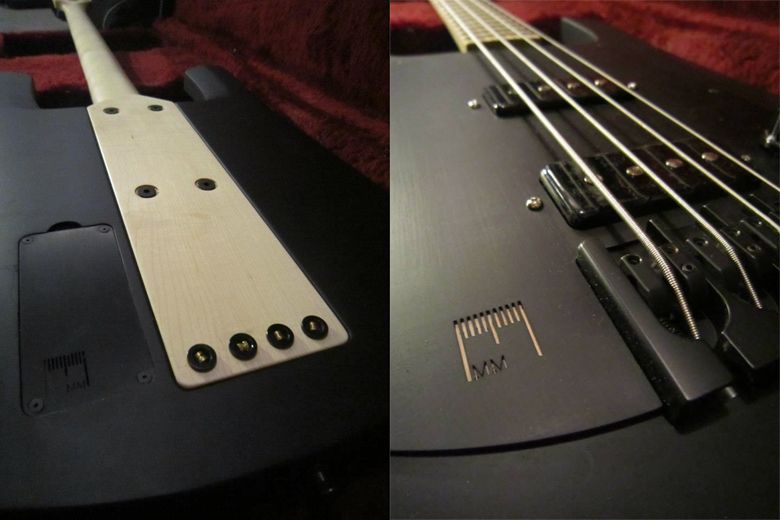 You'll notice that the strings are mounted through the body and that they pass through the tongue of the neck which must increase the tension in the neck pocket and, I'd imagine, the sustain of the instrument. Schneider readily admits that he borrowed this construction method from the now legendary Travis Bean guitars and basses, although of course his necks are carved from wood rather than being cast in aluminium.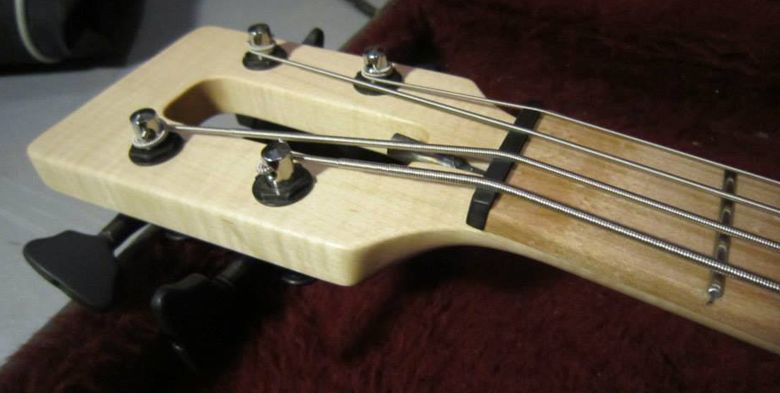 G L Wilson
© 2013, Guitarz - The Original Guitar Blog - the blog that goes all the way to 11!
Please read our photo and content policy.