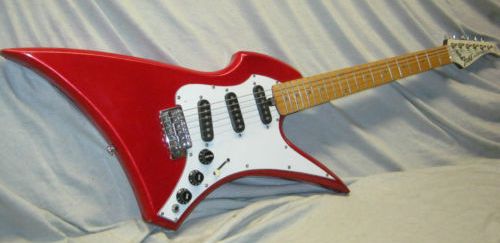 guitarz.blogspot.com
:
Did you ever stop to wonder what the bastard offspring arising from the union of a Fender Stratocaster and a Gibson Explorer might look like? No, I can't say that I did either. However, if this is a question you have pondered upon, then ponder no more and feast your eyes upon this
Field Unique Metal Axe
... at least that's the name that Cologne's now legendary (for all the wrong reasons) Music Outlet Shop have listed it under. Knowing their inflated prices it is worth a fraction of the Buy It Now price of €550.
G L Wilson
© 2013, Guitarz - The Original Guitar Blog - the blog that goes all the way to 11!
Please read our photo and content policy.