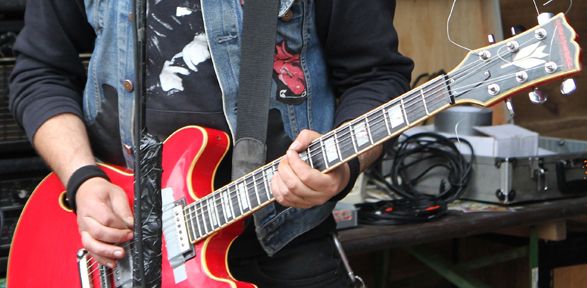 guitarz.blogspot.com
:
Greetings,





I hope I'm not being too bothersome with this request, but I've come across your huge blogspot guitar repository and I'm having a bit of trouble identifying a particular guitar. I know these photos aren't much to go by; I was hoping you could perhaps shed some light about the make/model of the guitar. I would greatly appreciate any info.





Thanks, Tadej
Thanks for your email. The guitar looks to be a generic semi-hollowbody electric, although not styled too closely on the legendary Gibson 335 and similar models. Unfortunately I can't make out the name in red on the headstock. The headstock also has the "open book" silhouette which would have certain guitar aficionados screaming out "Law suit!" That ought to help someone out there to identify this guitar. Other than that, I'm afraid I cannot be any more help, but perhaps a reader out there might have some more information to share with us.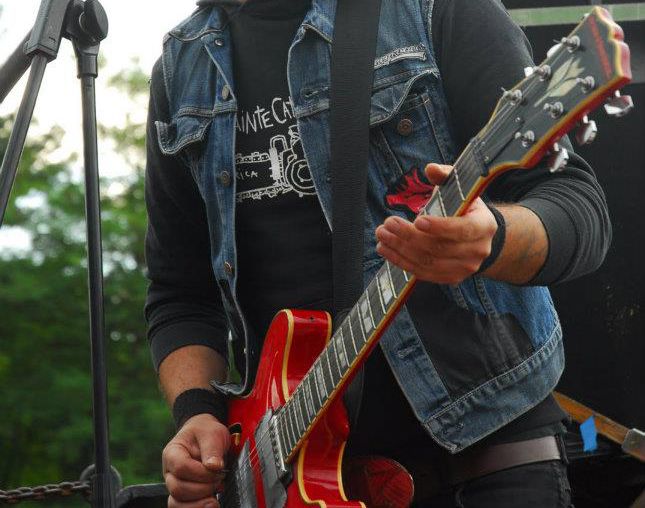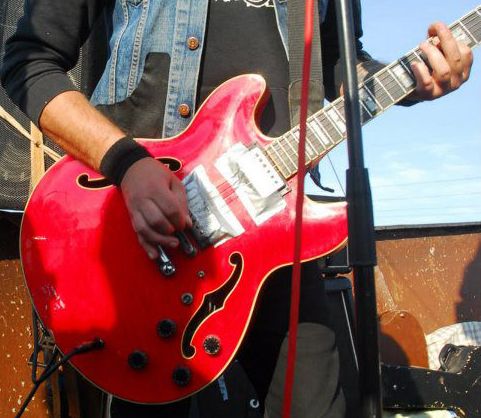 G L Wilson
© 2013, Guitarz - The Original Guitar Blog - the blog that goes all the way to 11!
Please read our photo and content policy.