guitarz.blogspot.com
: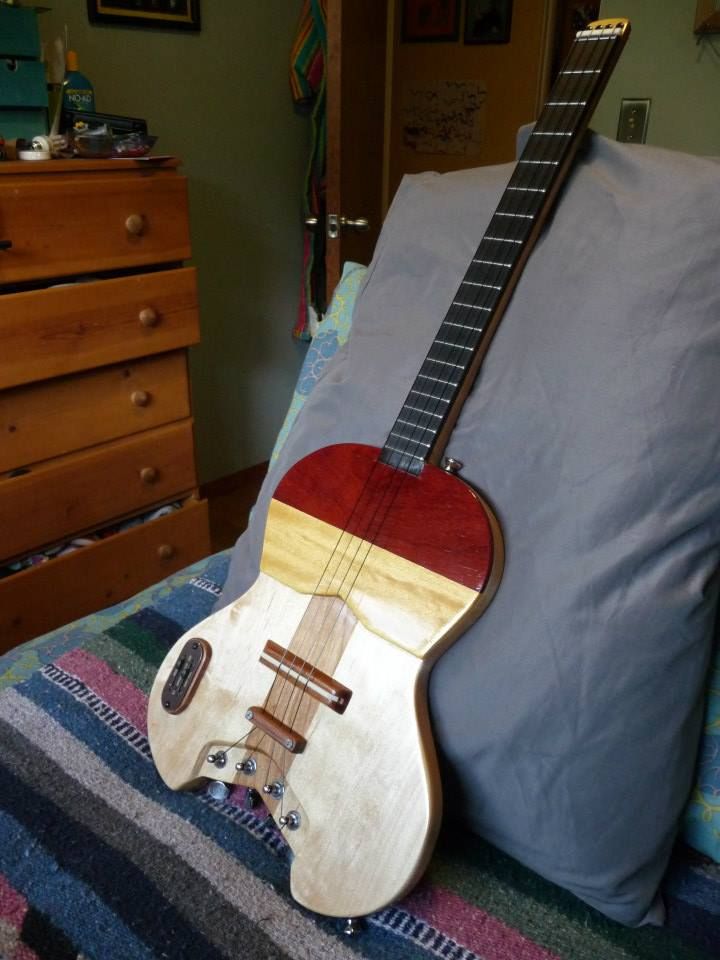 Here, Roberto shows us his latest build. It's a cuatro (a small traditional Latin American guitar-like instrument), but given a modern-day twist as a solidbody electric instrument. It's also a headless design with the tuners situated at the base of the body.
Roberto has more pictures of the finished instrument
here
, plus photos of it during construction
here
.
Also, unless I'm much mistaken, isn't this cuatro left-handed?
G L Wilson
© 2013, Guitarz - The Original Guitar Blog - the blog that goes all the way to 11!
Please read our photo and content policy.