guitarz.blogspot.com
: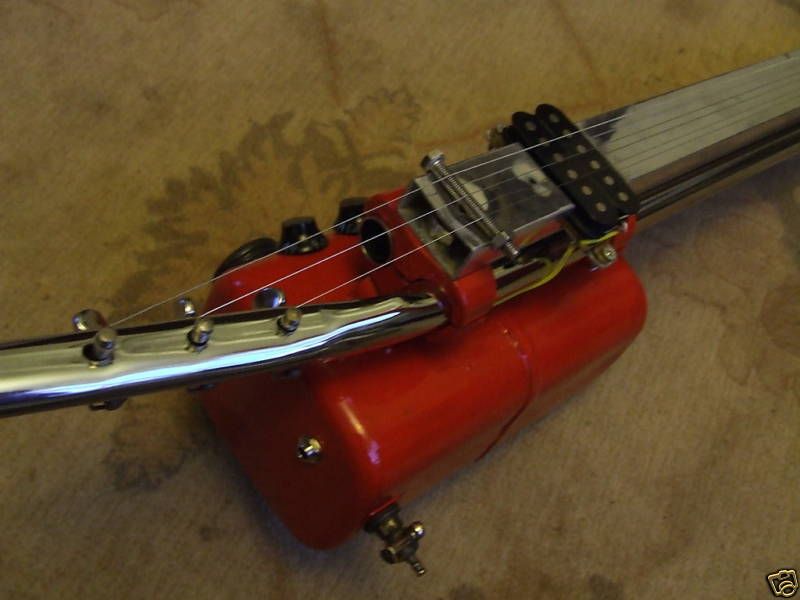 This
3-string slide guitar
has been made from an old Villiers's petrol tank, a Pearl high hat stand and cymbal stand, and some aluminium box section! I'll let the following YouTube video do the talking:
See also:
three-string slide guitar made from a BSA engine casingG L Wilson
NB: There are a lot of blogs STEALING content and bandwidth. If you read this anywhere else but on guitarz.blogspot.com then you are reading a blog that STEALS content. Please support original bloggers!