guitarz.blogspot.com
:
Travis Bean guitars were first produced in 1974 and utilised an aluminium neck design, with the neck set deep into the koa body beneath the pickups and bridge with the strings passing through the aluminium centre section for increased sustain.
The design later evolved in the early Kramer line of guitars, which similarly had aluminium necks. These differed from the Travis Bean design in that each neck was essentially a T-section with two fillets of wood along its length so as to approximate the feel of a traditional wooden neck.
This particular example is a one-off
Travis Bean display guitar
and will surely appeal to collectors of this brand. (It's hardly going to appeal to someone wanting a working guitar!)
According to the listing this guitar was "
built by Travis Bean factory to demonstrate the design and build techniques of the legendary Travis Bean Guitar. This guitar was hand carried by Travis himself to several musical instrument trade shows and was set up in the offices of the California factory. It is complete with its very own hand crafted stand and traveling box. Was purchased from famed Travis Bean employee Obie.
"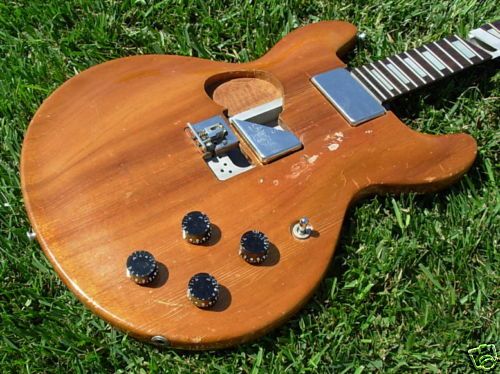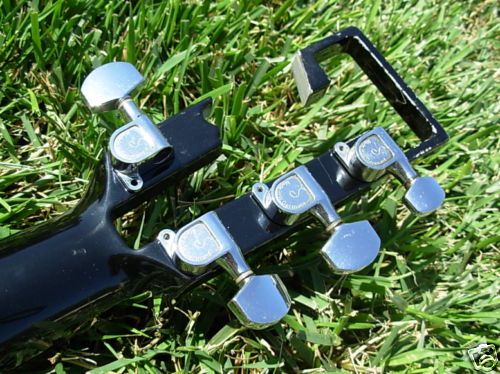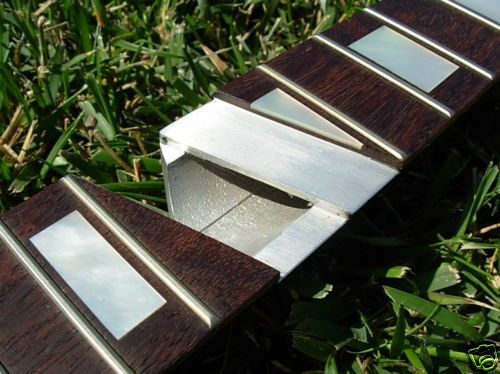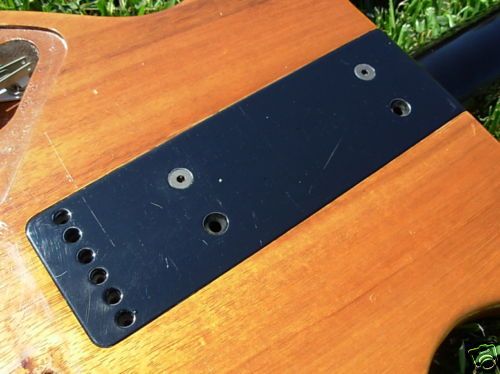 G L Wilson
NB: There are a lot of blogs STEALING content and bandwidth. If you read this anywhere else but on guitarz.blogspot.com then you are reading a blog that STEALS content. Please support original bloggers!