guitarz.blogspot.com
:
In our previous post about
Uli Jon Roth's Sky Guitar
, Bertram, my co-blogger here at
Guitarz
, made a note in the comments appealing for "Less frets, more strings!"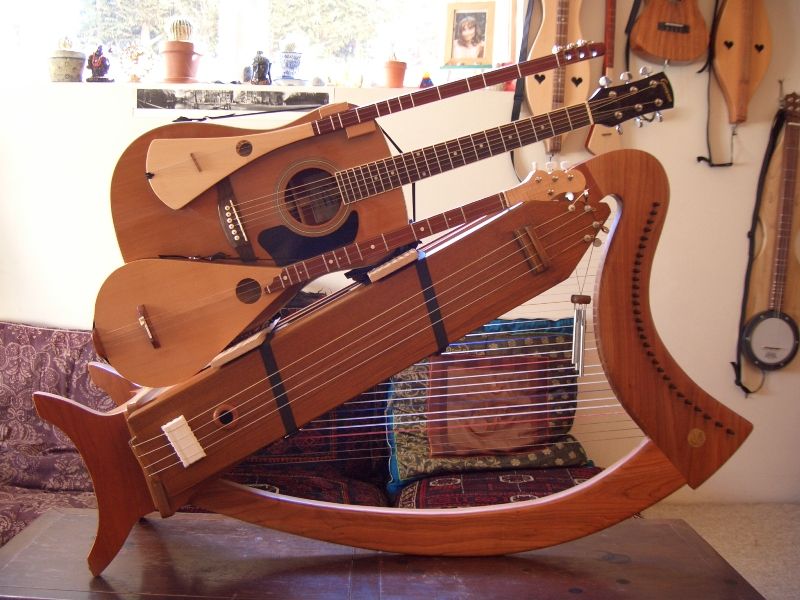 Is this enough strings for you, Bertram?

With a combined total of 46 strings, the Omstrument is the creation of Jack Haas and is a gestalt instrument comprising harp, guitar, longneck dulcimer, strumstick, and tanpura. And before you ask, yes, they are supposed to be played together at the same time.

Perhaps it's easier to let one of Mr Haas' videos do the talking:

Before anyone else comments, yes I am aware of Pat Metheny's 42-string Pikasso guitar created by luthier Linda Manzer. It's a crazy-looking guitar with strings all over the place, but surely more portable than the Omstrument!
G L Wilson
NB: There are a lot of blogs STEALING content and bandwidth. If you read this anywhere else but on guitarz.blogspot.com then you are reading a blog that STEALS content. Please support original bloggers!