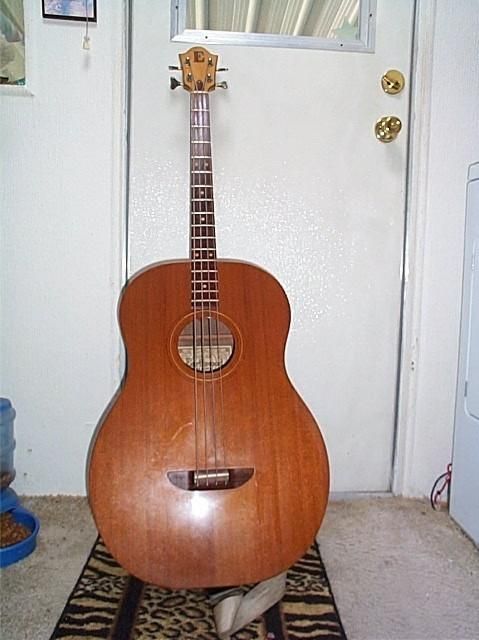 guitarz.blogspot.com
:
I've been waiting for one of these to come up on eBay for ages now, so that I could grab a photo and post it here on this blog. It's an
Ernie Ball Earthwood Acoustic Bass
and is considered by those in the know to be a truly legendary instrument.
These basses were produced between 1975 and 1985, and unlike many acoustic basses which are little more than bass versions of acoustic guitar models, the Earthwood was designed specifically as an acoustic bass.
It is a behemoth of an instrument. I don't know if you can appreciate it from the photo here, but this bass is huge. The body is nearly 7" deep. The scale length is 34" but unlike modern basses the neck joins the body at the 12th fret.
It has a phenomenal sound and is acoustically very loud. If you want to hear one of these babies, listen to the
Violent Femmes
whose Brian Ritchie famously plays an Earthwood.
The following clip,
Country Death Song
, is one of my own favourites:
G L Wilson
NB: There are a lot of blogs STEALING content and bandwidth. If you read this anywhere else but on guitarz.blogspot.com then you are reading a blog that STEALS content. Please support original bloggers!