guitarz.blogspot.com
: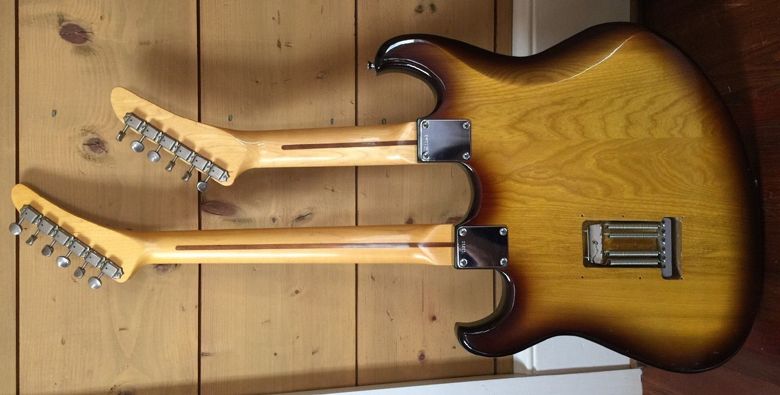 There's got to be a more convenient way to play a guitar duet than sharing the same doubleneck guitar. But if you and a buddy are really hellbent on re-creating Jimmy and Stevie Ray Vaughan's party piece, then this 1980s Texas-made
Robin doubleneck
is for you!
It's a Strat-style guitar with one standard-scale neck and an octave neck, and is currently listed on eBay with a Buy It Now price of US $3,562.50.
G L Wilson
© 2015, Guitarz - The Original Guitar Blog - the blog that goes all the way to 11!
Please read our photo and content policy.