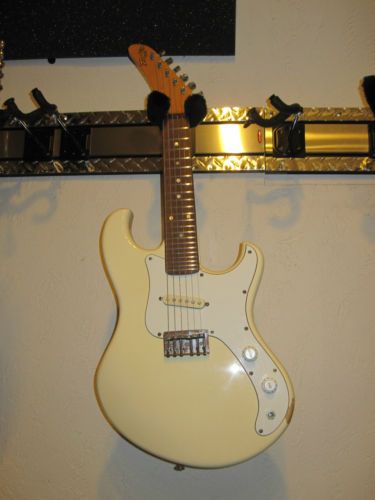 guitarz.blogspot.com
:
From Texas's very own
Robin Guitars
here we see one of their earlier instruments from the 1980s, the
Robin Ranger octave guitar
.
Designed for guitarists who want to play up in the mandolin range but who want to use the familiar guitar tuning. It's also great for doubling up guitar parts.
This guitar is currently listed on eBay with a starting price of $400 and a Buy It Now price of $750.
It also gives me the excuse to show this video (below) of the Vaughan brothers, Stevie Ray and Jimmy, playing the same Robin doubleneck guitar with 6-string plus 6-string octave necks.
G L Wilson
© 2012, Guitarz - The Original Guitar Blog - now in its 10th year!