guitarz.blogspot.com
: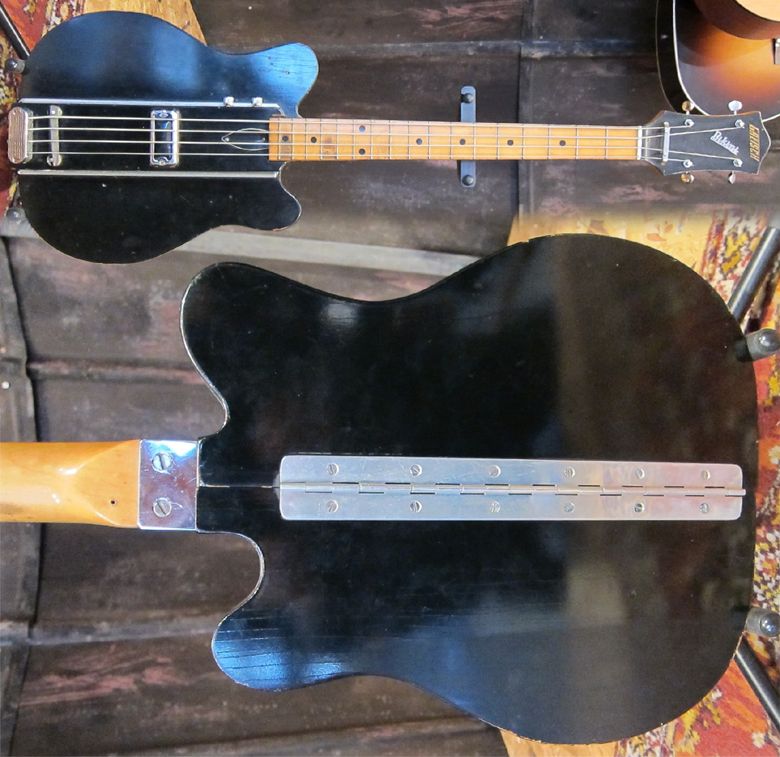 I guess that without the foldaway hinged "wings" making up the body this 1962
Gretsch Bikini Bass
would resemble a
LaBaye 2x4
. Note how the volume and tone controls are mounted on the top edge of the central section. It makes me wonder if this was an early take on the travel guitar, one that folds down into a small package. I'm pretty sure that Gretsch also made a 6-string guitar neck too which would also fit into the same hinged body. The Who's John Entwistle had a doubleneck Gretsch Bikini in his collection; the foldaway nature of the instrument would be a definite advantage on a cumbersome doubleneck and you would also be able to choose which way around to arrange the necks (bass on top and guitar on bottom, or guitar on top and bass on bottom).
This bass is currently being offered for sale via
Vintage & Rare
priced at €1344.
G L Wilson
© 2012, Guitarz - The Original Guitar Blog - now in its 10th year!