guitarz.blogspot.com
: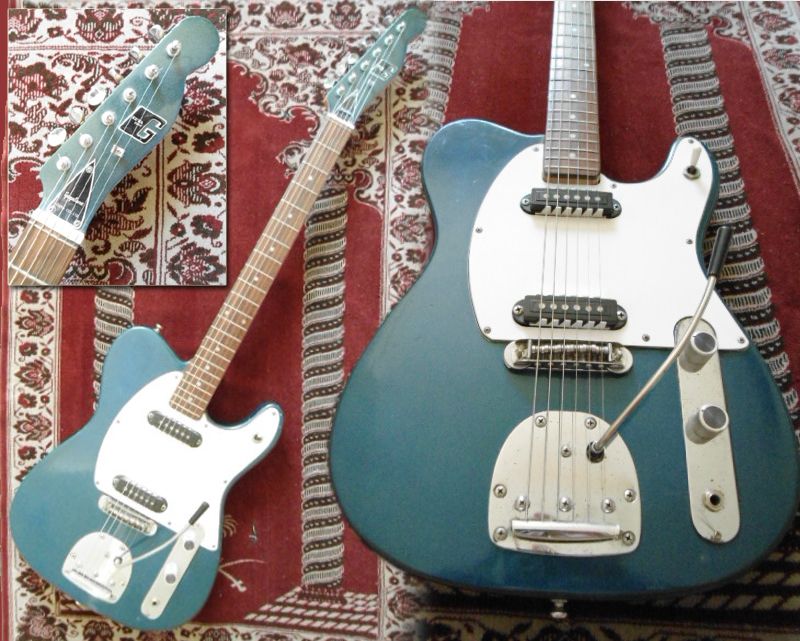 Now this
Guyatone LG-20
is my kind of Telecaster. Note the Fender Jaguar-style vibrato and pickups, while the bridge is a typical 1960s Japanese unit with roller saddles for each string - a system that works brilliantly with this kind of vibrato.
This guitar is currently listed on eBay with a starting price of $374 and no bids at the time of writing.
Thanks to Jaimie of
The Ones That Got Away
for bringing this guitar to my attention.
G L Wilson
© 2012, Guitarz - The Original Guitar Blog - now in its 10th year!