guitarz.blogspot.com
:

Francis writes:
Hi, I'm a fan of the Guitarz blog. With all the oddball shapes that run by you, I thought it would be cool to share some photos of this oddball bass I recently acquired. It's a Grass Roots bass from the early 90s, I think. Previous owner told me it was MIJ but I think Grass Roots moved production to Korea at some point. My facts might be off as I'm not usually an ESP fan. It has that characteristic Firebird/SG neckdive but because of its odd Rickenbacker headstock-on-Iceman/Firebird-bass cut, the butt end of it perpetually rests underneath my elbow and maintains balance but for all the wrong reasons. Any idea where this is from and when it was made? Originally white, I believe. Yellowed clear coat. Both P-bass and Jazz Bass pickups.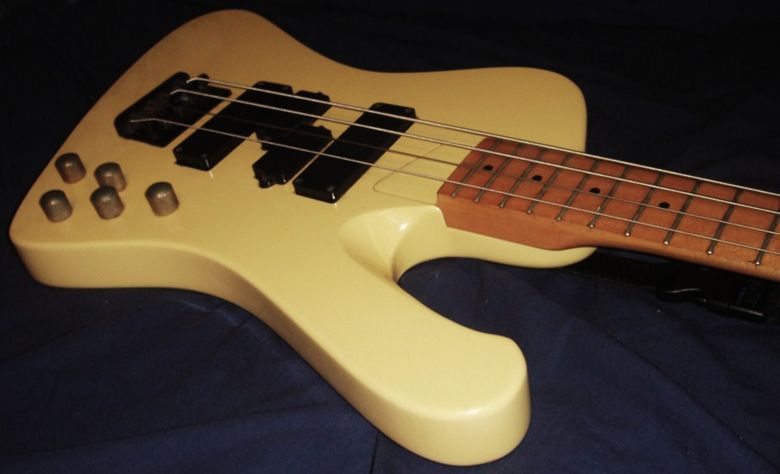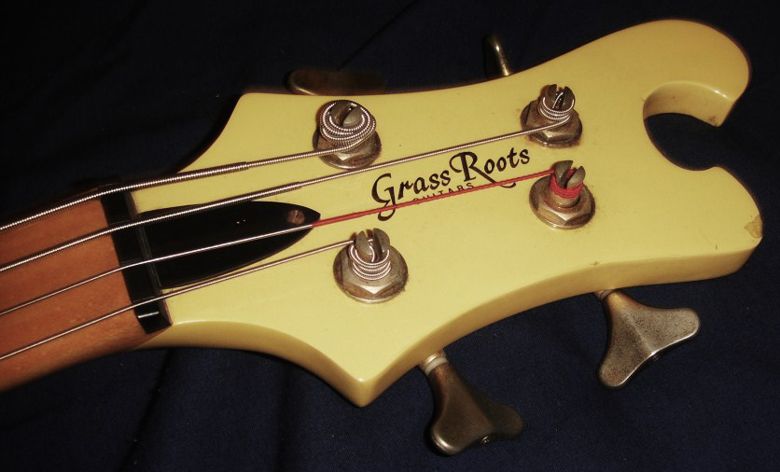 Thanks for those photos, Francis. I'm afraid I know nothing about this bass nor the Grass Roots brand. You mentioned ESP, and your bass does look like it could be a relation of this
ESP Phoenix
Firebird-like guitar that we looked at in April 2010.
If any readers know more about this bass please let us know via the comments. Thanks!
G L Wilson
© 2012, Guitarz - The Original Guitar Blog - now in its 10th year!