guitarz.blogspot.com
: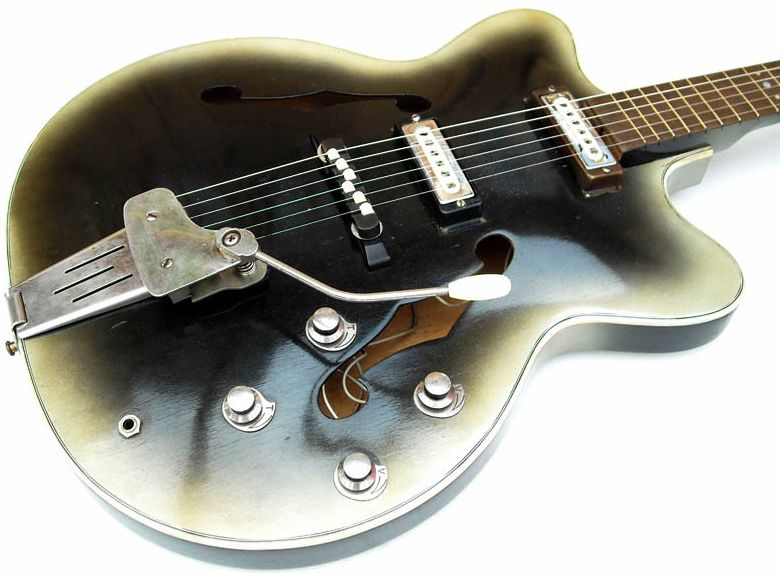 Here we have a vintage 1965
Huettl Beat King II
thinline semi-hollowbody guitar from one of Germany's lesser known guitar makers. Some Huettl guitars were so basic that they didn't even have a trussrod, although what appears to be a trussrod cover on this Beat King suggests that this model is equipped with one.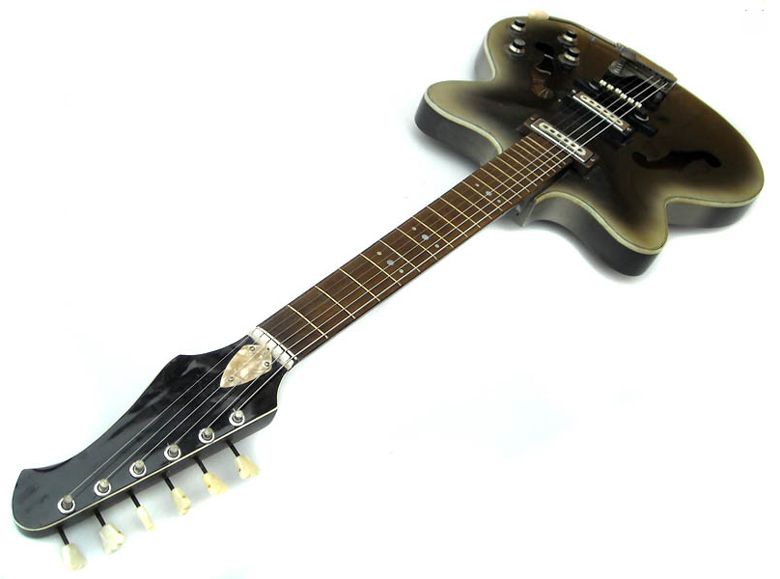 The shape is reminiscent of a guitar from another German manufacturer, i.e. the Hofner Verithin, although without such a "very thin" body depth. The 6-in-a-line headstock, however, may be a nod towards Sweden's Hagstrom Viking, although that model wasn't really popularised until 1968 and Elvis Presley's
Comeback Special
. As to the blackburst finish, it reminds me of Fender's "Antigua" in negative!
Currently being offered for sale by Germany's Wutzdog Guitars via
Vintage & Rare
for €690.
G L Wilson
© 2012, Guitarz - The Original Guitar Blog - 10 years and counting!