guitarz.blogspot.com
: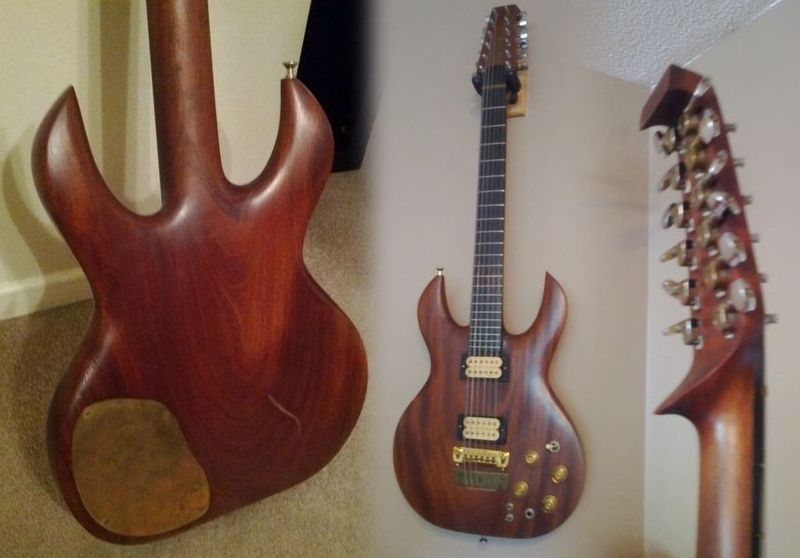 Rich H brought this hand-made one-off
Piotrowski one-piece solidbody electric 12-string
to my attention. I don't know who Piotrowski is and whilst I don't particularly care for the exaggerated body horns, I have to admit it does look to be quite a neat piece of work, being carved out of a single piece of wood. Note how the neck smoothly transitions into the body without any heel. Conversely, check out the headstock: that's quite some volute up there! The guitar features two humbuckers with coil taps - probably a good idea seeing as the sound produced by humbuckers on a 12-string could be way over the top. Currently being offered for sale for $1,000 (Canadian, I assume).
G L Wilson
© 2012, Guitarz - The Original Guitar Blog - 10 years and counting!