guitarz.blogspot.com
: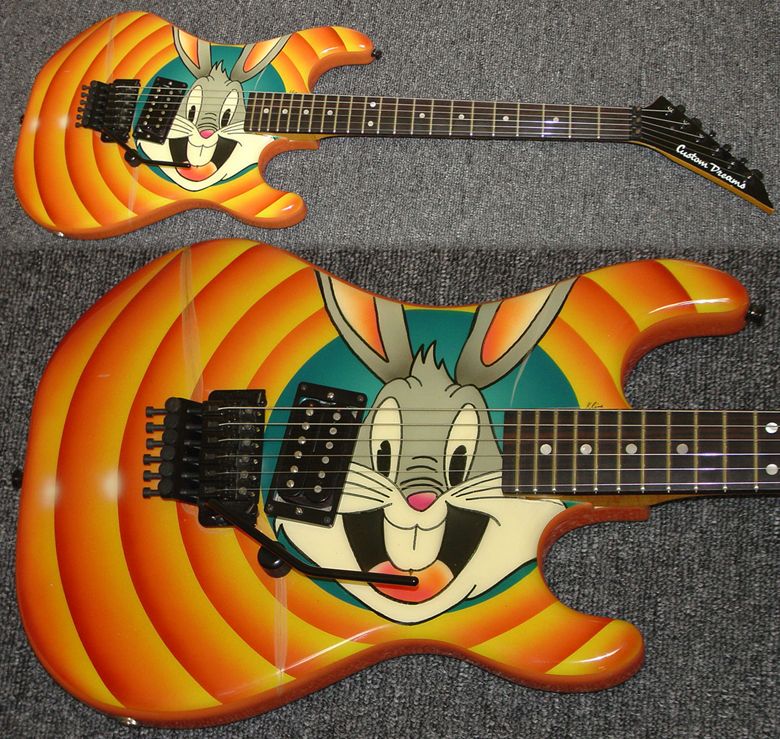 This guitar has a
Kramer Baretta body married to a Custom Dreams neck
(Custom Dreams being the name used by Garden State Music in New Jersey). It also features - as you may possibly have noticed - a Bugs Bunny graphic, possibly painted by Dennis Kline (who worked for both Kramer and Garden State Music) or possibly it's a copy of Kline's work; the seller isn't 100% certain. Unfortuately the finish is slightly marred by several surface cracks.
This guitar is currently listed on eBay with a starting bid of £999.99.
G L Wilson
© 2012, Guitarz - The Original Guitar Blog - 10 years and counting!