guitarz.blogspot.com
: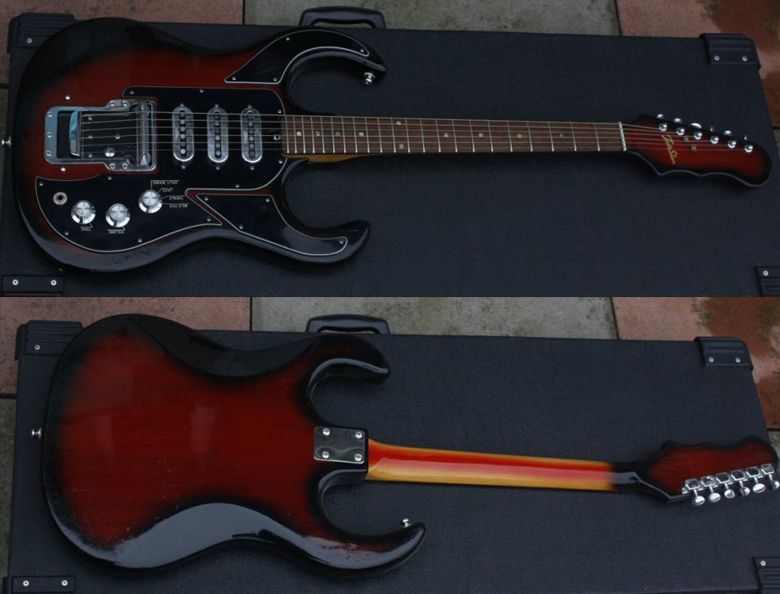 ...when it's a 1960s Japanese-made
Kawai Telestar
!
These days it seems the only guitars that get copied are the same tired old designs from the likes of Fender or Gibson (and throw Martin into the mix too when considering acoustic guitars), but not too many decades ago the Far Eastern copyists (in those days, Japanese) were much more adventurous. This Telestar is a beautfiul recreation of the Burns Bison, complete with batwing headstock shape, TriSonic lookalike pickups, split pickguard (or should I say "scratchplate" seeing as it's a British design), and even Burns' trademark
Wild Dog
,
Treble
,
Jazz
, and
Split Sound
tone settings.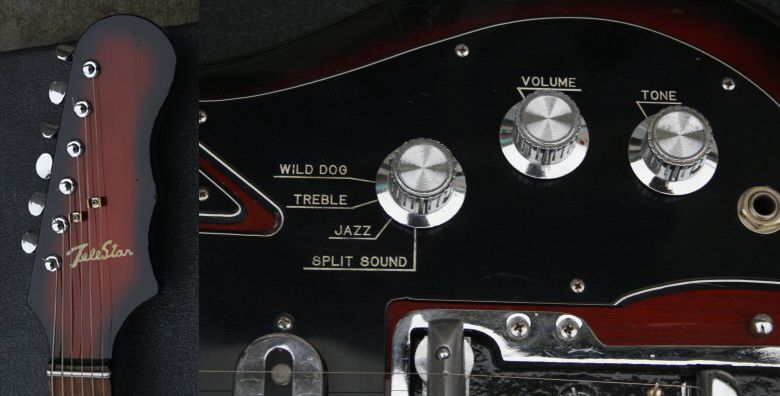 This guitar, which surely must be as collectable as the real thing, is currently listed on eBay UK with a starting bid of £249.
G L Wilson
© 2012, Guitarz - The Original Guitar Blog - 10 years and counting!