guitarz.blogspot.com
: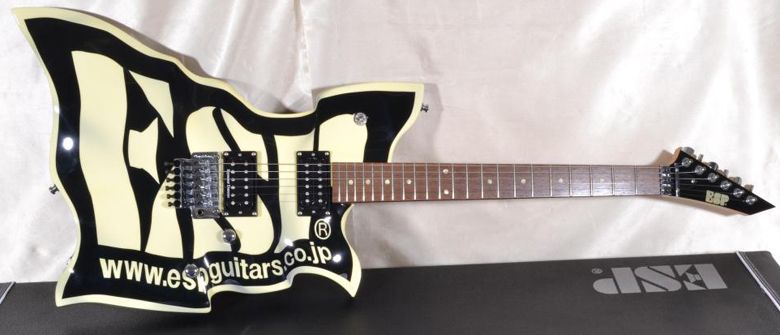 We've looked at various flag design guitars before, but here we have an
ESP guitar that is based on its own brand's flag
. The seller,
meestursparkle
, says that:
I picked this up from the ESP Craft House in Shibuya about 4 year ago. It had been hung near the ceiling unplayed.
I'd guess this was built as an example of ESP's custom work. It's probably one for ESP collectors only. I can't imagine anyone else needing to have the ESP logo quite so large on their guitar. Nevertheless, the design of a flag in flight, as it were, has been nicely realised.
Currently listed on eBay with a Buy It Now price of $3980.
G L Wilson
© 2012, Guitarz - The Original Guitar Blog - 10 years and counting!