guitarz.blogspot.com
: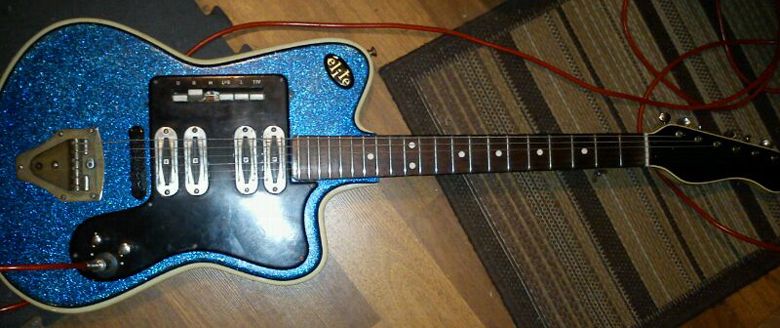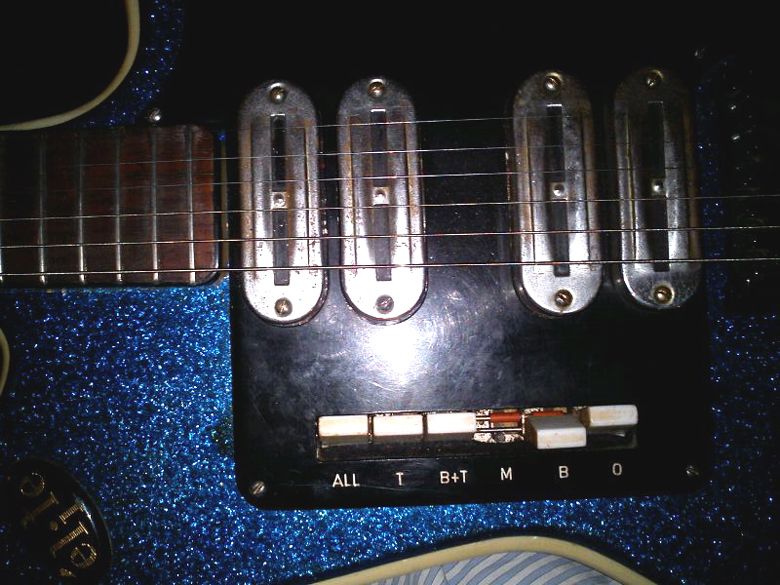 Adrián writes:
This weekend I ended up at some guy's house in Galicia (Spain), and I took photos of what I found.





Apparently it's a 62' Élite, with 4 humbuckers. The pickup selector stands for none, bass, middle, bass+treble, treble and all. Very thin body, with a flashy finish all through the neck and the large headstock. The bridge was modified on repairs, it used to have a tremolo.





The photos are bad quality, but I thought you would like to see it anyway. We plugged it in and sounded amazing, the pickups are in perfect condition.





I don't think this guy is going to put it on sale, since is a family heritage. He also had a 12 string Eko I couldn't get to see...





Hope you like it! Keep up with the blog, it's amazing!





Regards,





Adrián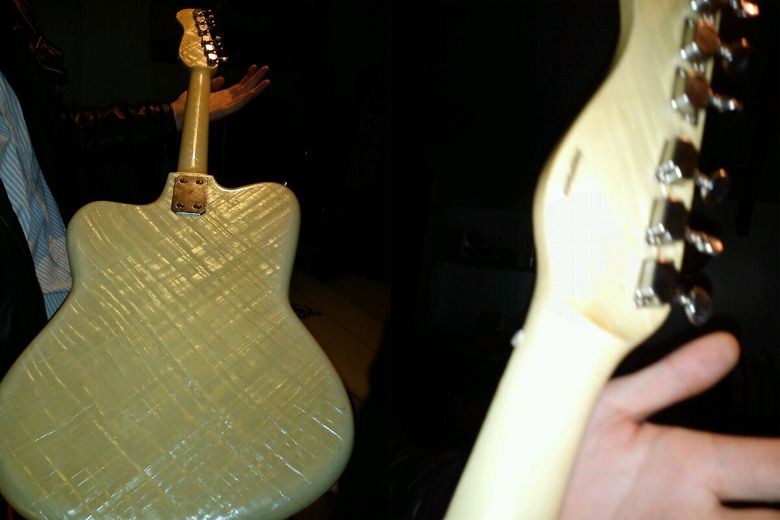 Hi, thanks for sharing. But surely those pickups are singlecoils rather than humbuckers? Possibly they can be grouped together into humbucking mode? I notice also that the tuners have been replaced for a set intended for (or taken from) a guitar with a 3+3 headstock arrangement. Anyway, you can read a little more about this guitar and similar models over at
Fetish Guitars
.
G L Wilson
© 2012, Guitarz - The Original Guitar Blog - 10 years and counting!