guitarz.blogspot.com
: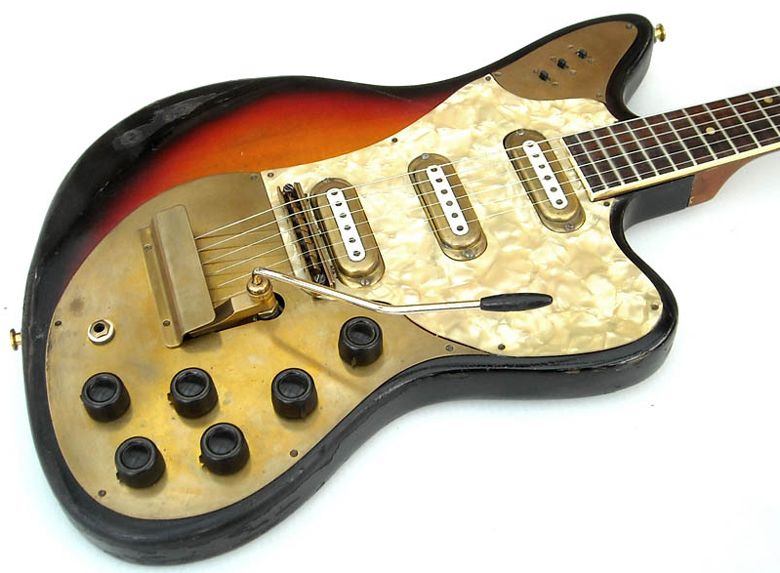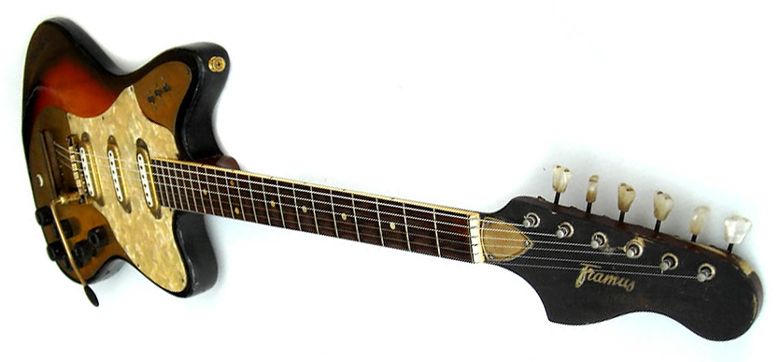 We've looked at various
Framus Strato and Strato Deluxe guitars
before here on
Guitarz
but I do think this model bears looking at again. This
1963 Framus Strato Deluxe
sports three pickups - note how they are all mounted straight with none at rakish angles as often seen on these guitars - and a bewildering array of knobs and switches. As someone who gets confused by a Les Paul's layout of volume and tone controls for each pickup and who would prefer a single volume control, a pickup selector and nothing else, I wouldn't relish trying to remember my favourite tone combinations on this Framus but I have to admit it does look rather cool. As do the metal cover plates, with one huge plate acting as a vibrato cover plate and control plate.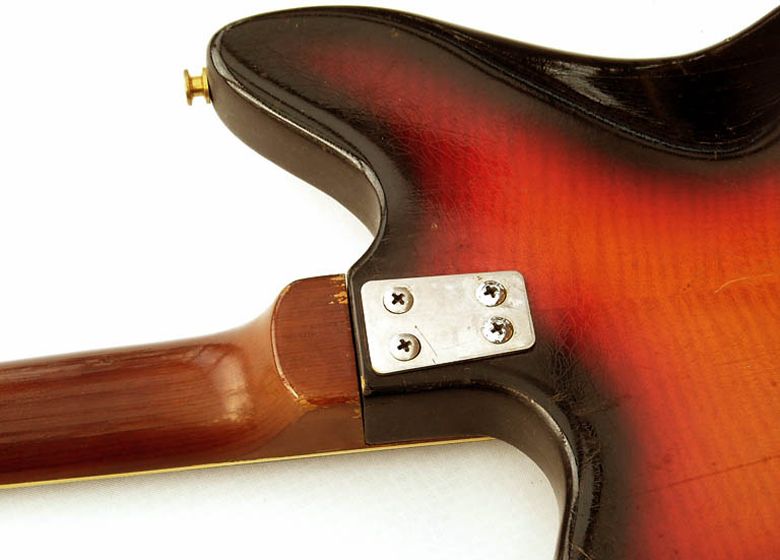 It's also worth looking around the back and at the neck heel. That's quite a peculiar looking bolt-on neck arrangement. I'd imagine it's a bolt-on tenon joint system. Yes, there does appear to be a huge gap between body and neck but as long as the tenon itself is seated firmly into the body it shouldn't cause any playing/performance difficulties.
Currently being offered for sale by Wutzdog Guitars of Germany via
Vintage & Rare
priced at €490.
G L Wilson
© 2012, Guitarz - The Original Guitar Blog - 10 years and counting!