guitarz.blogspot.com
: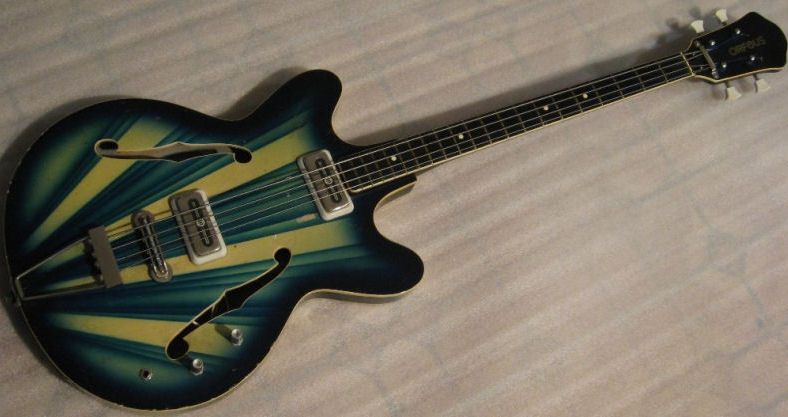 I couldn't say what she'd be like as a player, but visually this Soviet-era Bulgarian-made
Orfeus Hebros Bass
is a beauty. Can you believe that they referred to this finish as "sunburst"? (Surely not, I think the seller must be mistaken). To me, it looks
art deco
.
As with many basses of similar provenance, it's short-scale and has a very narrow neck. This example has a fair amount of wear and tear which would imply that it's seen some use over the years. Either that or someone's been knocking it around a bit.
G L Wilson
NB: There are a lot of blogs STEALING content and bandwidth. If you read this anywhere else but on guitarz.blogspot.com then you are reading a blog that STEALS content. Please support original bloggers!