guitarz.blogspot.com
: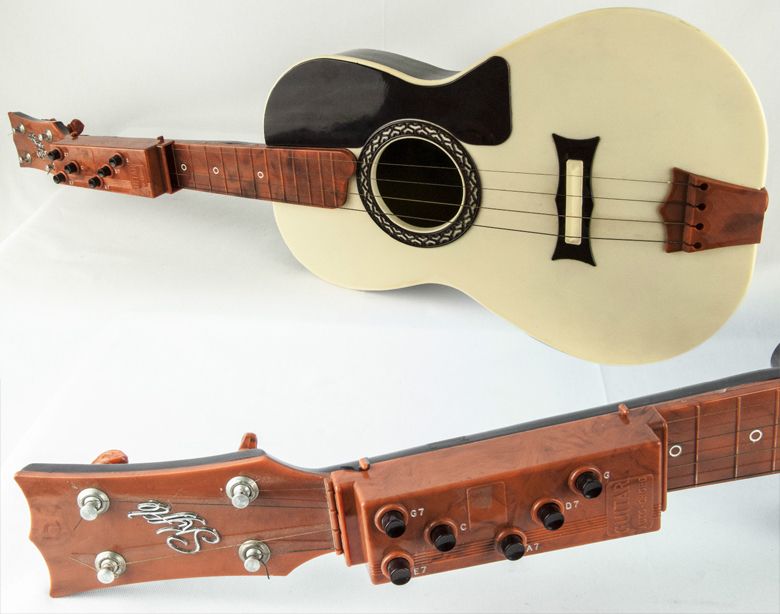 I love these old 1950s and 1960s plastic toy guitars; sometimes they can be just as fascinating as real guitars. This particular
1950s skiffle guitar
has a idiosyncratic auto-chord attachment on the neck so the player doesn't even have to learn chords - just press a button. That is, so long as they don't want to play any chords other than G7, E7, C, A7, D7, G.
Currently being auctioned on eBay UK with a low starting price.
G L Wilson
© 2013, Guitarz - The Original Guitar Blog - the blog that goes all the way to 11!