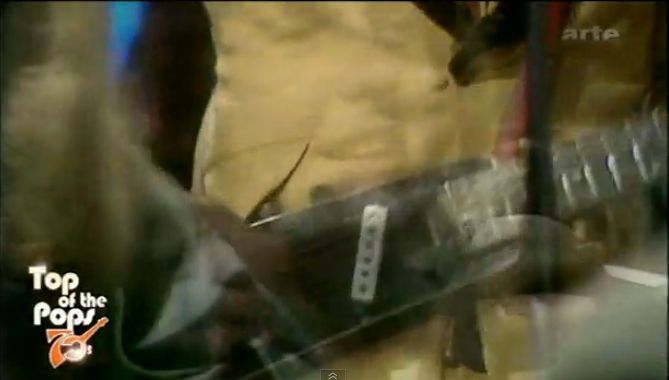 guitarz.blogspot.com
:
Further to our
previous post
, here is a 1973 clip from BBC TV's
Top Of The Pops
featuring
The Strawbs
performing "Shine On Silver Sun" with guitarist Dave Lambert playing his Vox Winchester, which - as we have already seen - has a body made from a Vox wah-wah pedal.
Note that his Winchester features two pickups rather than the single pickup we looked at in the previous post. Also, the neck has a different headstock, implying these were assembled from whatever Vox parts were lying around.
G L Wilson
© 2013, Guitarz - The Original Guitar Blog - the blog that goes all the way to 11!