guitarz.blogspot.com
: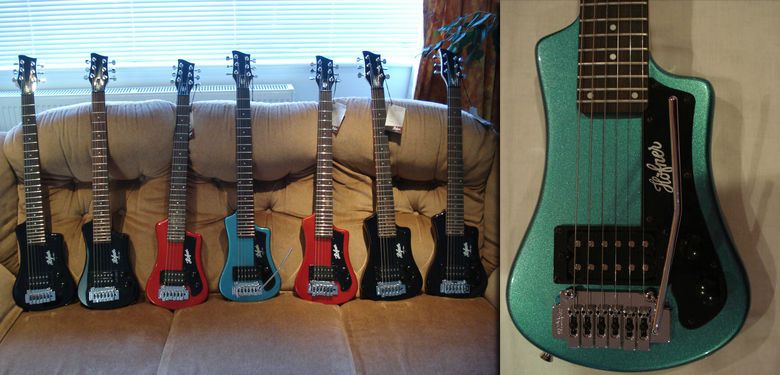 This eBay UK seller
, impressed with the quality and playability of Hofner's inexpensive little travel guitar, the Hofner Shorty, has modded seven of them installing the Wilkinson WVS50 two-point trem system on each, and made them available for sale on eBay with a Buy It Now price of £175 a piece.
He makes a very good case for the playability and versatility of these babies, as evidenced in the above video.
Meanwhile, another modder has routed out the body of his Hofner Shorty, reinstalled a new top and bridge, and with the help of piezo pickups and a little technology has converted it into a quite convincing sounding electro-acoustic guitar for busking.
G L Wilson
© 2013, Guitarz - The Original Guitar Blog - the blog that goes all the way to 11!