guitarz.blogspot.com
: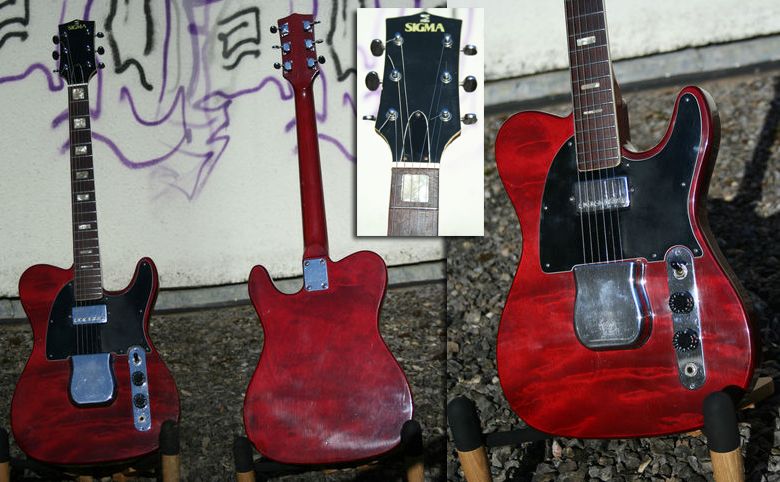 Here's an unusual but mighty fine-looking
Telecaster Guitar from C.F. Martin's Sigma brand
. Made in Japan for Sigma by Tokai guitars, it rather unusually - for a Tele - sports a headstock with three tuners to each side. From the photos I'd guess it was also of a slightly shorter scale length - a Gibson-esque 24" perhaps?
The seller claims that this is one of only 49 examples produced (When? 1970s? 80s?), and is "one of the best playing electric guitars I have ever encountered." This guitar is currently listed on eBay UK with a starting bid of £449.
G L Wilson
© 2013, Guitarz - The Original Guitar Blog - the blog that goes all the way to 11!
Please read our photo and content policy.